School Sports & PE Funding
Sports Reports
Netball Fixture Hangleton v Peter Gladwin
On Wednesday 17th October, Peter Gladwin played their first match of the new netball season. After five weeks of training, the children played their first match away at Hangleton Primary. The result finished Hangleton 0 - 2 PGS, with Megan scoring both goals.
Mel and Mrs Burgess commented on how amazingly the children played as a team, and could have won by a greater margin! The children have clearly been listening well in training as they all knew their positions, passed effectively and defended brilliantly. A great start to the new season! Well done PGS netball team!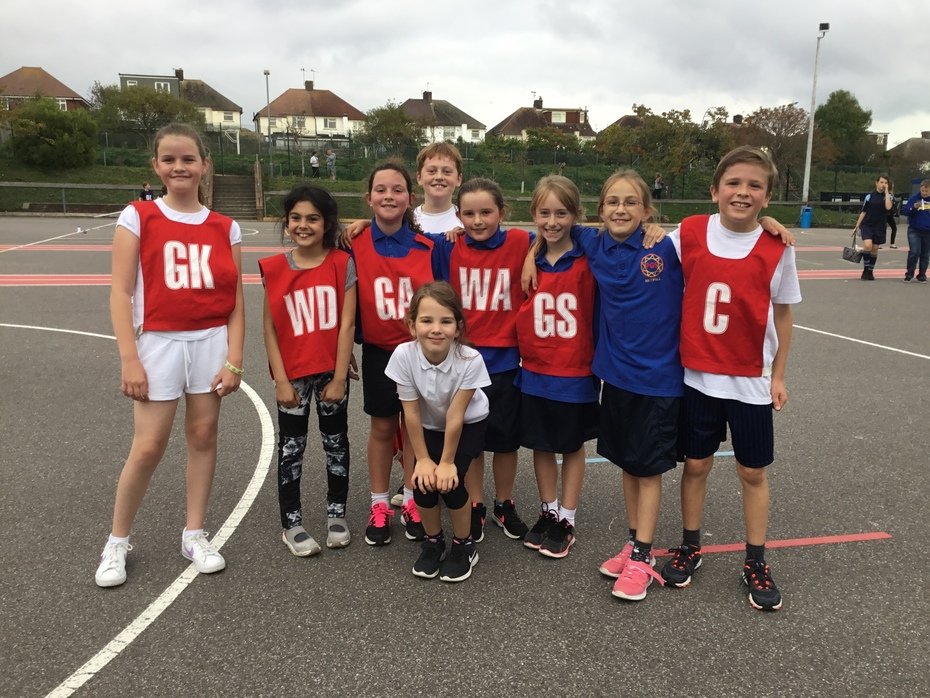 Football Fixture Hangleton v Peter Gladwin
On Thursday 11th October, Peter Gladwin played their first football match of the new season. This came after only four weeks of training together. They played against a very good team in Hangleton, who have been playing together for the past three years.
The final result ended Hangleton 5 - 0 Peter Gladwin. However, the score line didn't reflect the game. As the game progressed, Peter Gladwin became more competitive and produced some excellent moments of passing. Although we started with defeat, all of the children who were involved worked incredibly hard, were resilient and listened well to advice given. Onward and upward Peter Gladwin!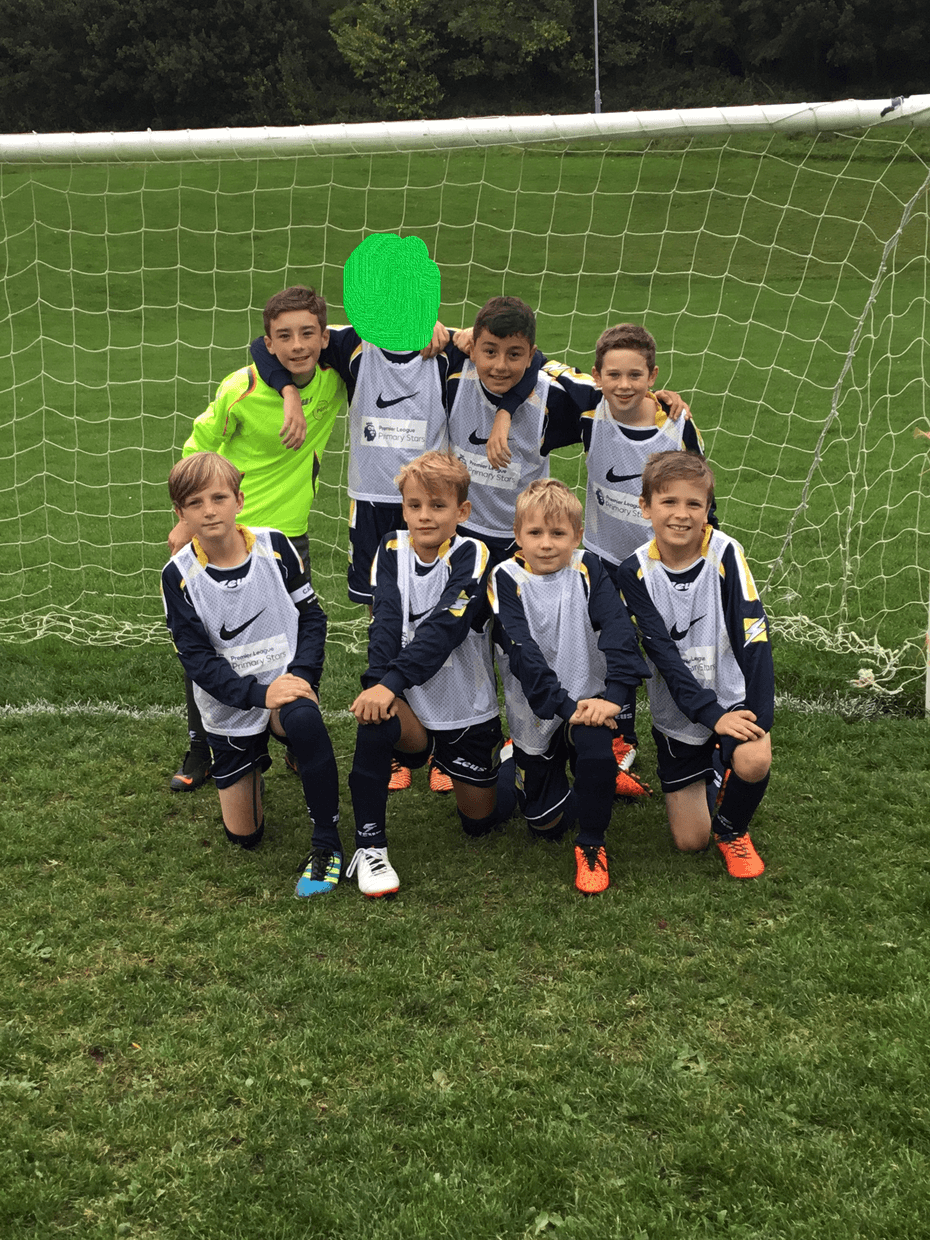 Tag Rugby Festival 3rd October
On Wednesday 3rd October 12 children from Y4/5/6 attended a tag rugby festival at Brighton Rugby Club, Waterhall. For most children that attended, this was the first time that they had represented the school. They all worked incredibly hard, listened well to the coaches and played well as a team.
To begin with, the children received some coaching, which was delivered by sports leaders from Dorothy Stringer School. After this, the children played three matches against other schools. The first game ended in a narrow defeat against Benfield, losing 2-3. The second game saw the children draw 5-5 in an exciting game against St Lukes. By this point, the children were starting to show excellent progress and were putting into action things that they had learnt about earlier. In the final game, we ended up beating Whitehawk 6-1.
It was wonderful to see so many children enjoying tag rugby, as this was a relatively new sport for many of them. Well done Peter Gladwin!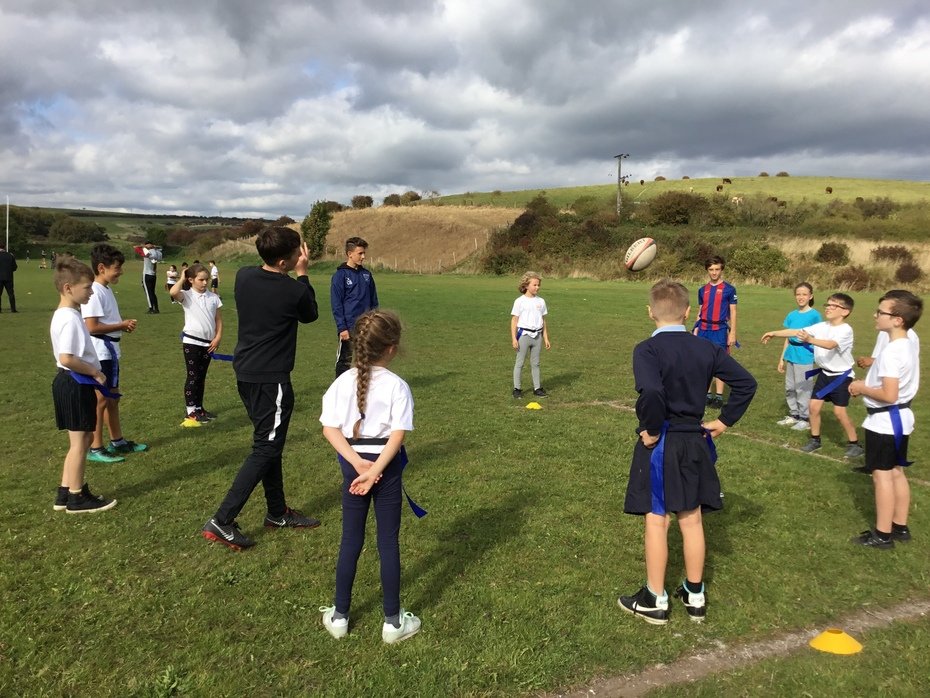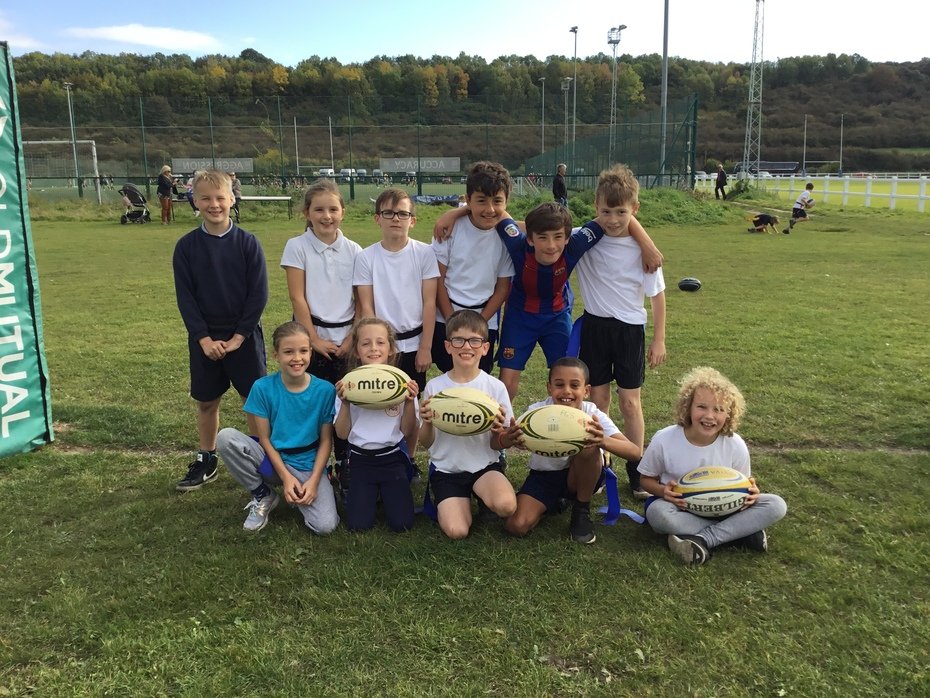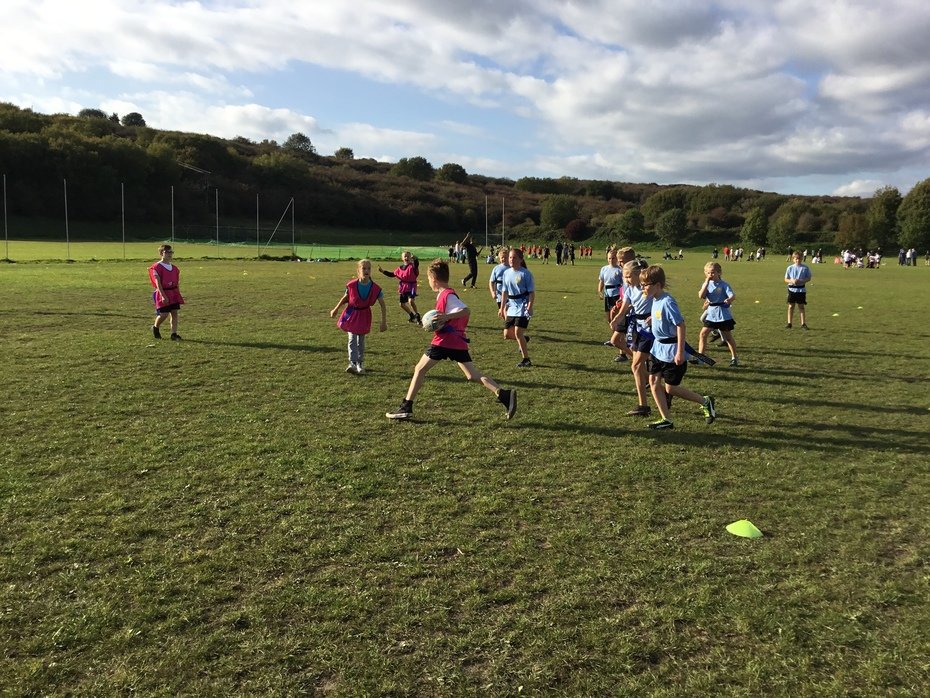 Year 6 Swimming Report 2017-2018
National Curriculum requirements for swimming and water safety:
Percentage of Year 6 who can swim competently, confidently and proficiently over a distance of at least 25 metres: 81%.
Percentage of Year 6 who can use a range of strokes effectively: 65%.
Percentage of Year 6 who can perform safe self-rescue in different water-based situations: 90%.