Our new pupil voice groups for 2021/22 meet each half term to work on their missions.
These are the planned projects for each year group with the linked UNCRC Articles and Sustainable Development Goals (SDGs):
Year 1 - Food banks and access to healthy food (Article 6, 24, 27/ SDGs 1,2,3)
Year 2 - Outright campaign around mental health (Article 5, 8, 9, 12, 13, 14, 24, 27, 28/ SDGs 1, 3, 8, 10)
Year 3 - Staying active/ Active 10 (Article 6, 23, 24, 27, 28, 31/ SDG 3)
Year 4 - John Muir Award (Article 6, 12, 24/ SDGs 13, 14, 15)
Year 5 - First Aid Award (Article 6, 24, 27, 28/ SDG 3 )
Year 6 - Climate Change Ambassadors (Article 6, 12, 24/ SDGs 13, 14, 15)
Watch this space for more details as we continue our missions!
Achievements of our Pupil Voice
groups from previous years
Our group is:
The Elderly and Me
Our group is:
The Fabulously Fast First Aiders
Our group is:
The Rainbow Flower Petal Gang
Our group is:
The Historic Heroes
Our group is:
The Awesome Artists
Our group is:
The Sports Leaders
Our group is:
The P & G Rappers
PUPIL VOICE AT PETER GLADWIN SCHOOL
Thinking and working together to improve our school
Pupil Voice Group –Portslade Heritage Trail
Our Mission was to work collaboratively with St Nicolas children researching Portslade history and then record the findings. These will then be put on a mobile app that allows children and adults to follow the trail and discover all of the amazing history in our area.
Thank you to St Nicolas primary who allowed us to share their recording equipment. We can't wait to see the website and the completed mobile app.
The mission is almost complete. Hopefully this group will be able to present to the rest of the school and Governors about their successful mission.
Please click on the link below, which provides an introduction to the Portslade History Trail featured on the map:-
https://www.youtube.com/watch?v=mC_I6lu9eeo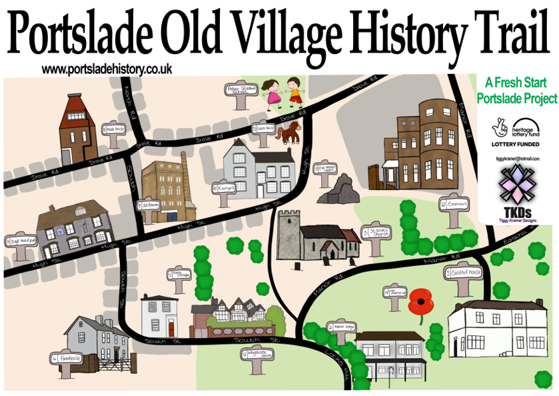 Pupil Voice
Groups - missions from previous years
Our group is:
The Children's Rights Team
Our group is:
Grand Designers
Our Group is:
'Pete Talks Maths'
Our group is:
Library Peeps
Our Group is:
The Arty Smarties
Our group is:
Multiplication X-perts