Year 3
Welcome to the Year 3 page. Below you can find out about what we have been learning in class as well as links to home learning activities.
Please click on the pictures below to see the topic web and home learning grid.
Also, please see below for the latest updates during our school closure.
Please feel free to email me either just to say 'hi' or to share what you've been up to. See my email address below:
chrisphillips@gladwin.brighton-hove.sch.uk
Please watch the video below, from your new Year 4 teacher, Mr Phillips!
Home Learning W.C 18/05/20
Hello Year 3! Firstly, I would like to say how much I LOVED the video that you made for me. It was so lovely to see you all looking so well and happy! It meant a lot to me, so thank you!
Please see below for the home learning for this week. Next week (w.c. 25/05/20) is half term and there will be no home learning set during this week. As always, if you have any questions about any of it then please email me.
Maths (Summer Term Week 3 on White Rose)
English - The Wild Robot
This week, we are continuing to follow the story of Roz, a robot, who ended up on a island after the ship she was on sank in a storm. This is what we have already learnt about the story and about Roz:
It is a beautiful island, with mountains, rivers, forests and much wildlife, which Roz has already come across.
Roz seems different to what we think a robot is. It seems like she has feelings and emotions.
Roz is programmed to find a safe place where she will not get damaged.
Roz has already learnt important skills from the animals, such as copying the movements of a crab in order to scale a cliff safely.
We discussed what 'home' means. Roz feels like the island is her home.
For each of the sessions below, you will need to listen to chapters from the story. To listen to the story, click on the picture of the book below: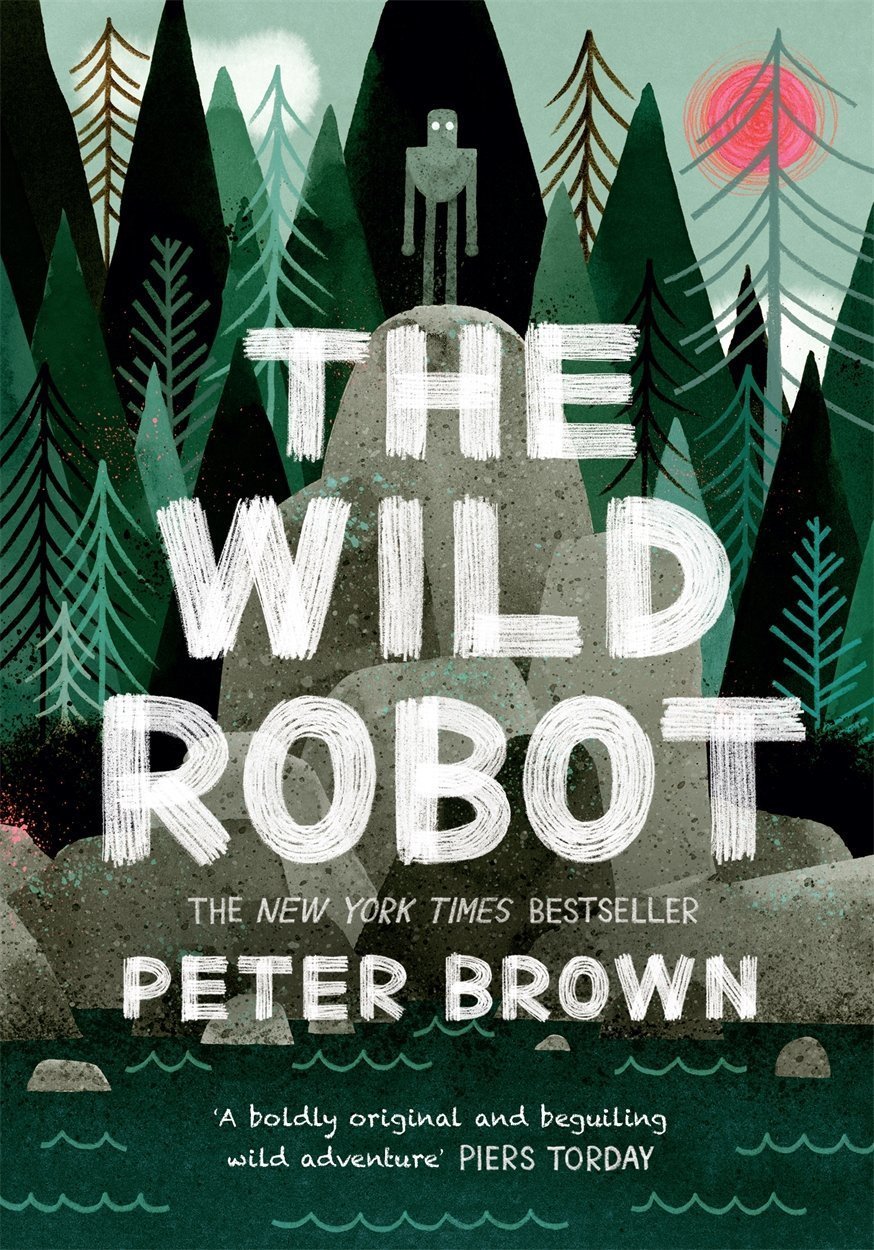 Click on each session below to access each activity:
PE/ Sport
Please continue to support Peter Gladwin as we take part in the virtual school games challenge. Last week, in the football challenge, Team PGS came 7th out of 32 schools! If you want to take part in the challenges or register, then please click on the picture below. Remember to post all of your scores by Friday! Come on Peter Gladwin!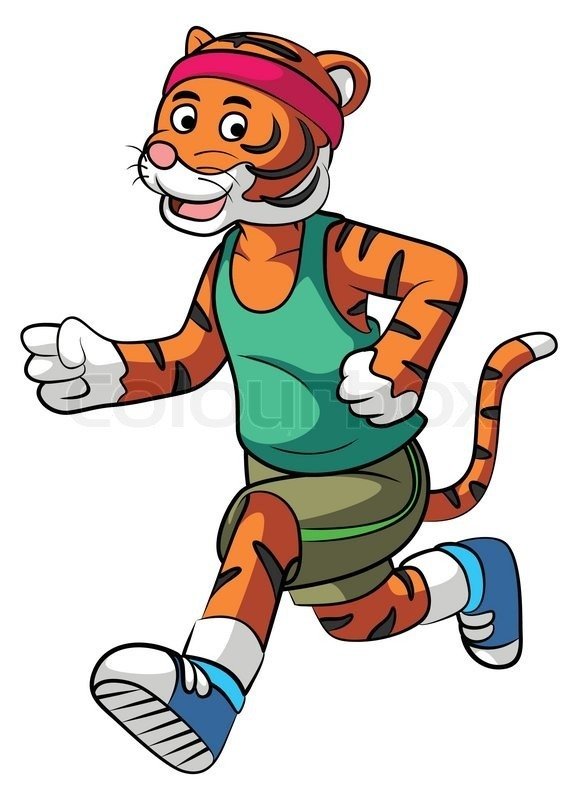 Home Learning W.C 04/05/20 & 11/05/20
Please see below the next two weeks of home learning. Please also send me any of your recent home learning from the last two weeks.
Maths w.c. 04/05/20 (Summer Term Week 1 on White Rose)
Here we continue looking at fractions. This week we look at comparing and ordering fractions.
Maths w.c. 11/05/20 (Summer Term Week 2 on White Rose)
English
Here's another 'Talk for Writing' booklet. It carries on the troll theme from the last one. It would be great if you could send in your short burst writing and/or stories from this unit. Again, this booklet will keep you busy for the next two weeks.
Please click on the picture below to access the work book: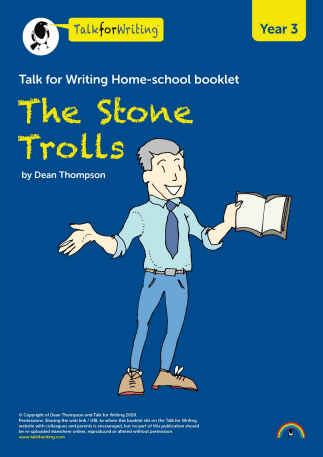 PE/ Fitness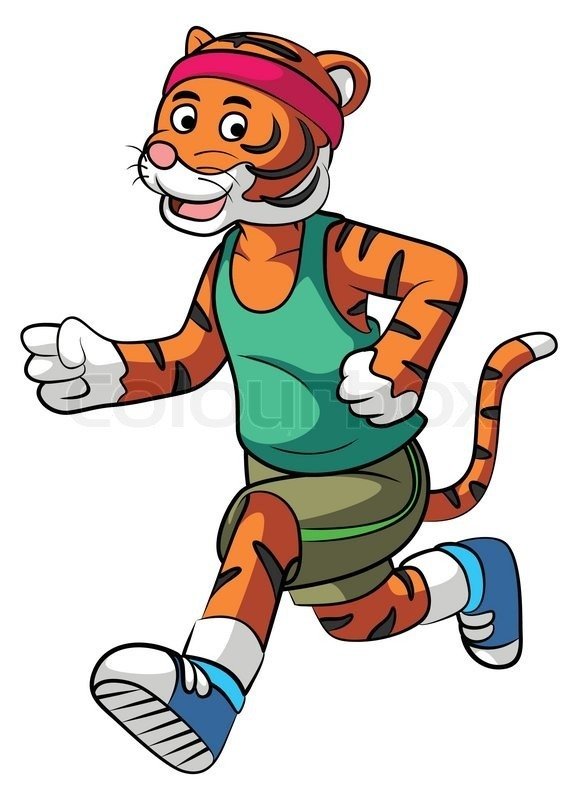 Please keep up the exercise at home. It is really important to keep your body active as well as your mind. You have several options but please keep it up.
PE with Joe Wicks. A great morning workout - every morning you do it makes you fitter and stronger! Click here to access his YouTube page.
Virtual Games competition - I mentioned on the home page of the website about the Sussex School Virtual Games. If you haven't had a look yet then please do. It is a great chance to get active and also to help Peter Gladwin compete against other schools in Sussex. Everyone that helps is contributing towards our school's score!

Click here

for all the information.
Home Learning W.C 20/04/20 & W.C. 27/04/20
Hello everybody! I hope you are all well. Please see below the home learning tasks for the next two weeks. If you have any questions or queries please don't hesitate to email me (email address above). It would be great to hear from you all, even if just to say 'hi'. Personal health and well-being is the priority at the moment, so I'd love just to hear that you are well.
The activities below just allow you to keep yourselves learning and are not something to feel pressured about.
Stay safe,
Mr P
Maths W.C. 20/04/20 (Week 1)
These first 5 lessons cover the first part of the children learning about fractions in Y3. Just click on the text link in the boxes below to take you to the lessons!
Maths W.C. 27/04/20 (Week 2)
These lessons take children through the second week of fractions in Y3. Just click on the text link in the boxes below to take you to the lessons!
English
Please click on the picture below to take you to a work booklet all about trolls! Again, this booklet contains lots of activities for the next two weeks.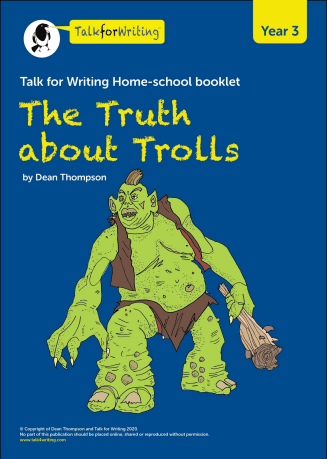 Please also keep up the reading. I would love you to tell me which books you have been reading. Here are a few activities you could do with your current reading book:
Character Profile - create a character profile of the main character in the story. This could include a drawing of them, description of their personality, questions you want to ask them and what they like/don't like.

Noun/Verb/Adjective Hunt - look through a part of your story and see if you can find 10 nouns, verbs, and adjectives. Challenge: can you also find 5 adverbs?

Vocabulary Detective - find 5 words that you are not familiar with. Use a dictionary (or Google) to find the meaning. Start a page in your home learning books to record your new vocabulary and its meaning.
PE/ Fitness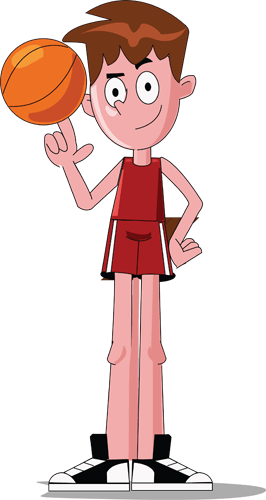 Please continue to take part in the Joe Wicks morning workouts. They really are a great way to start a day and are perfectly suited to Y3 children.
You may also find the following links useful as they offer other activities and things to do with your children at home.
BBC Supermovers - A huge range of resources from the BBC to keep children active. Many activities also link with other areas of the curriculum. Just click the link here: https://www.bbc.co.uk/teach/supermovers
Premier League Stars - another huge catalogue of resources using football as the tool to motivate. The activities also make links to maths, English and PSHE. Just click the link here: https://plprimarystars.com/
Home Learning
These two have been busy at home! They have been completing maths task using White Rose Maths. They have also been busy in the kitchen baking delicious cupcakes. They followed the recipe and measured and weighed all the ingredients themselves. I love the brilliant decorations on top!
Great work, girls!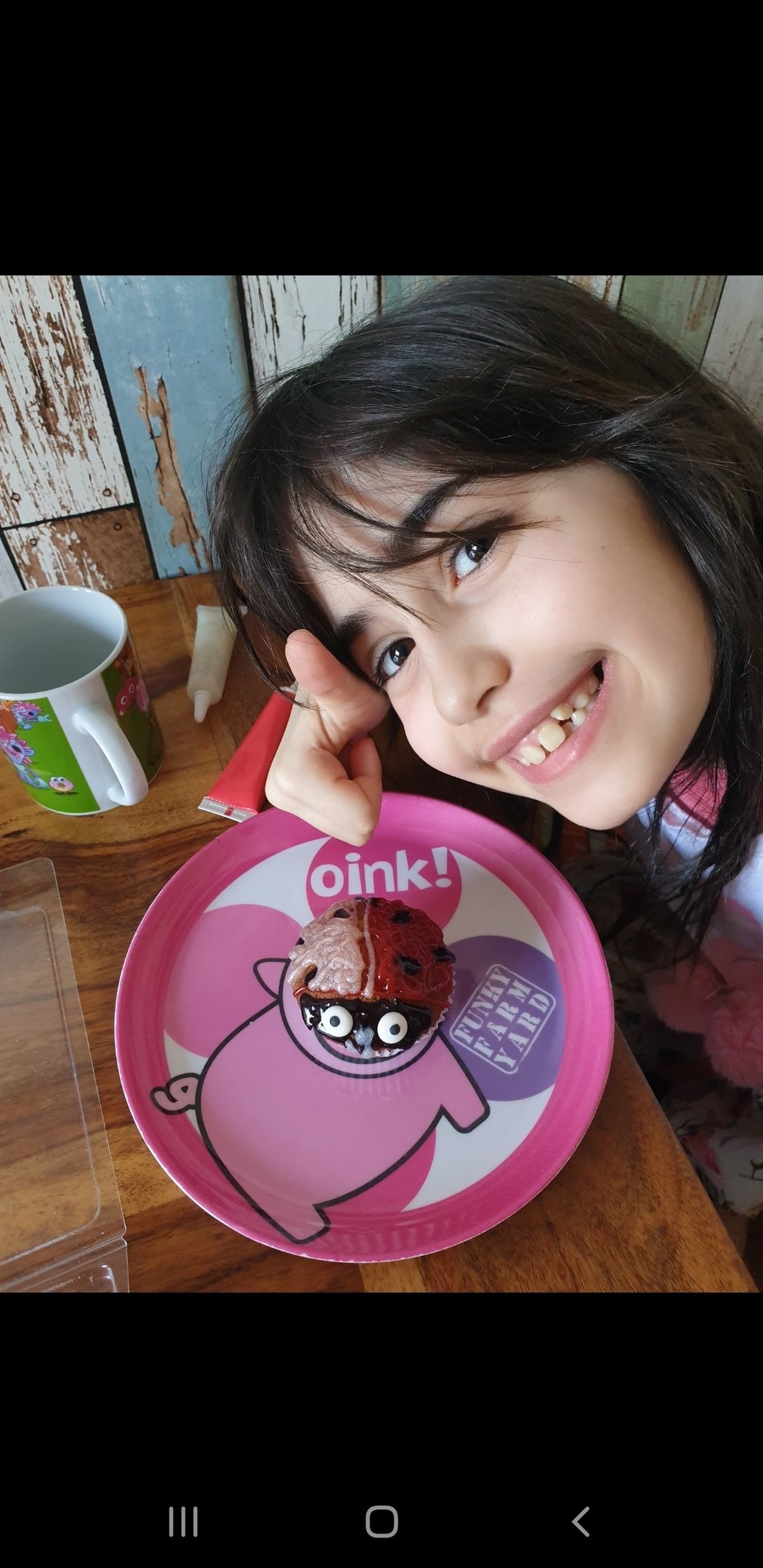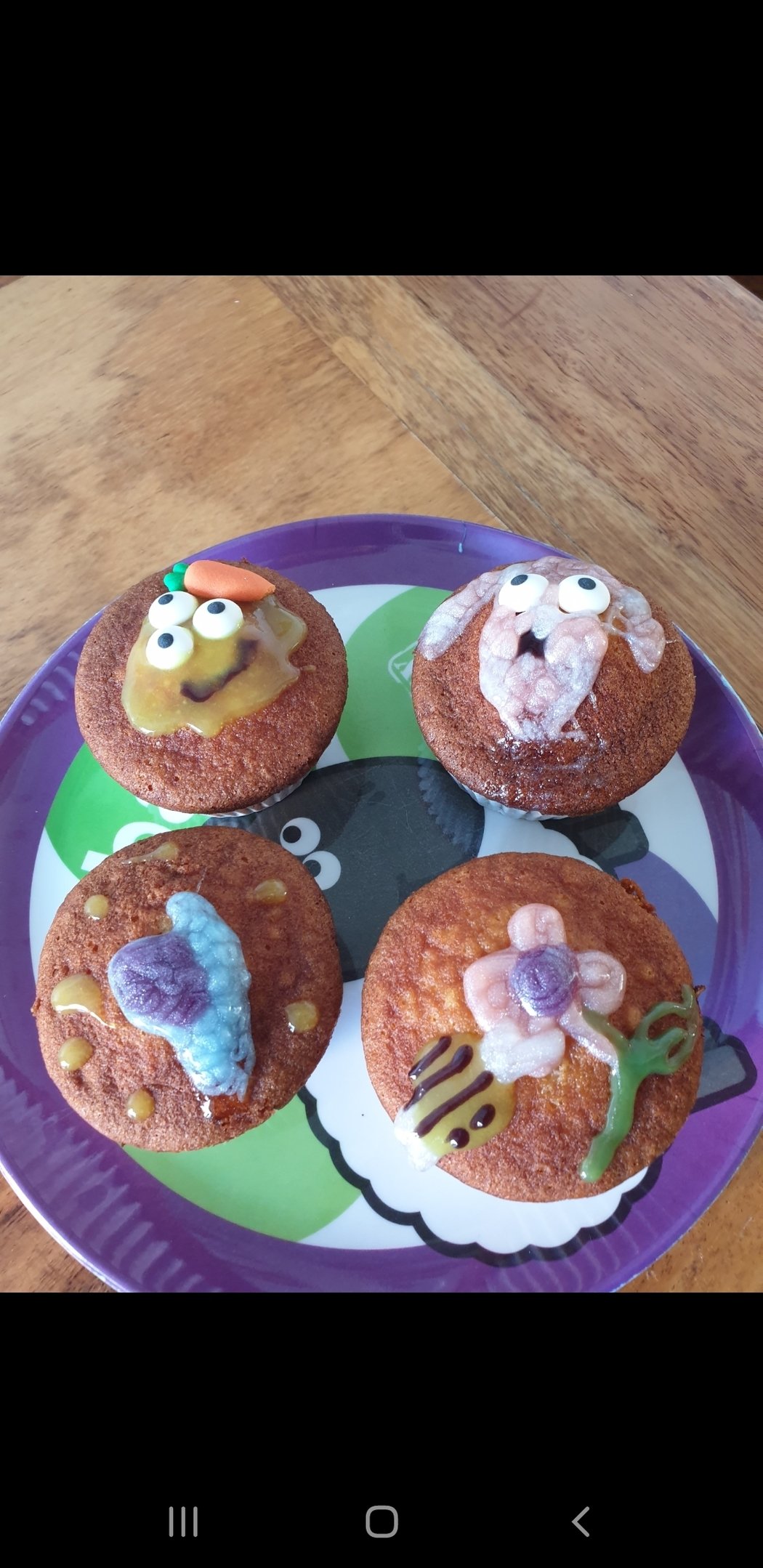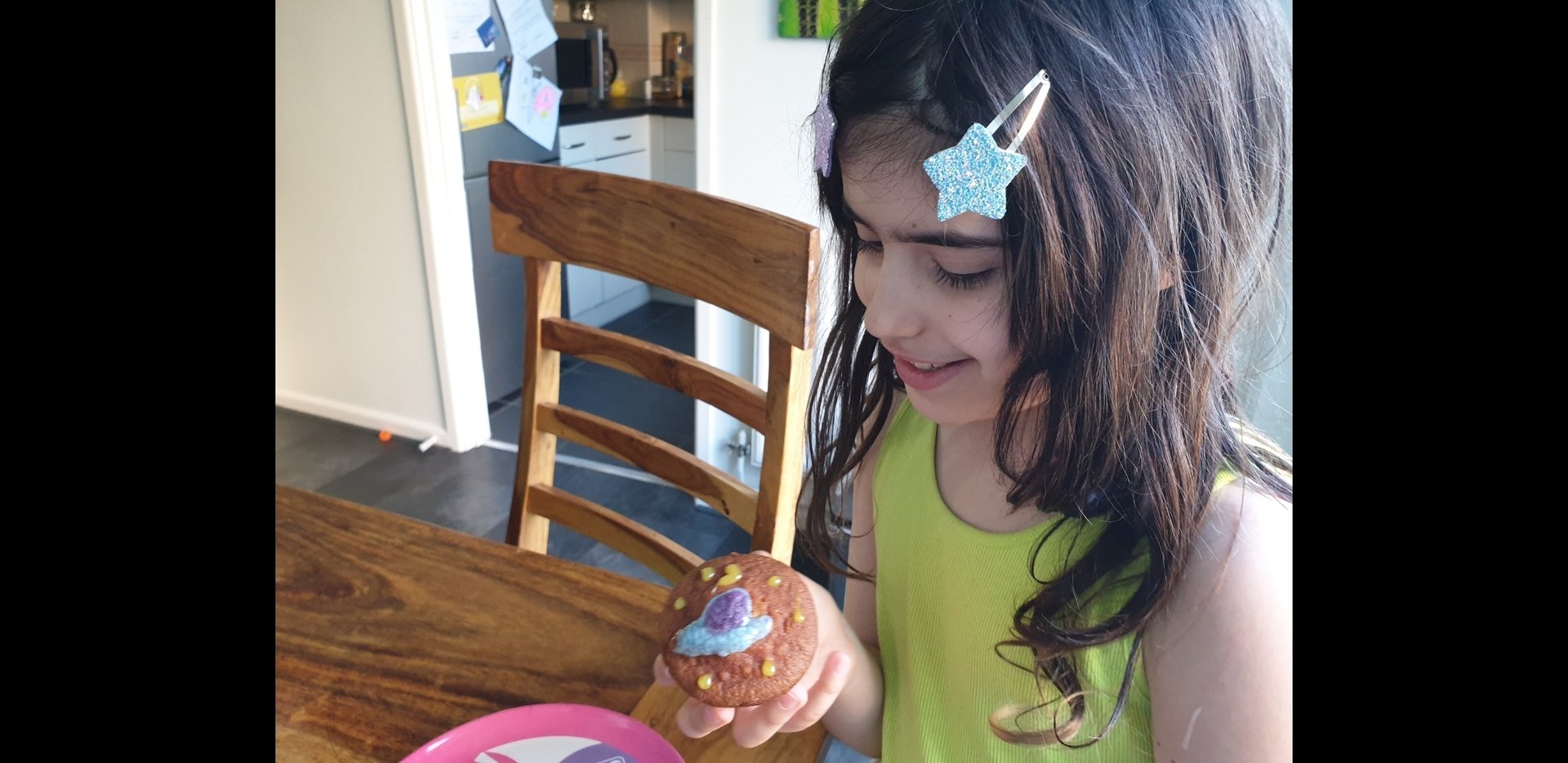 Home Learning
Lovely to see that you have been busy at home planting different seeds (tomatoes, carrots, parsnips, little ladybird poppies and cornflowes). She has been reading 'Wind in the Willows' and has created a painting based on chapters 1 and 2. She's also collected blossom and flowers which she then tied in a bunch (like Stone Age people would have done). And finally, she has been making parsnip soup too.
Great learning. Keep it up!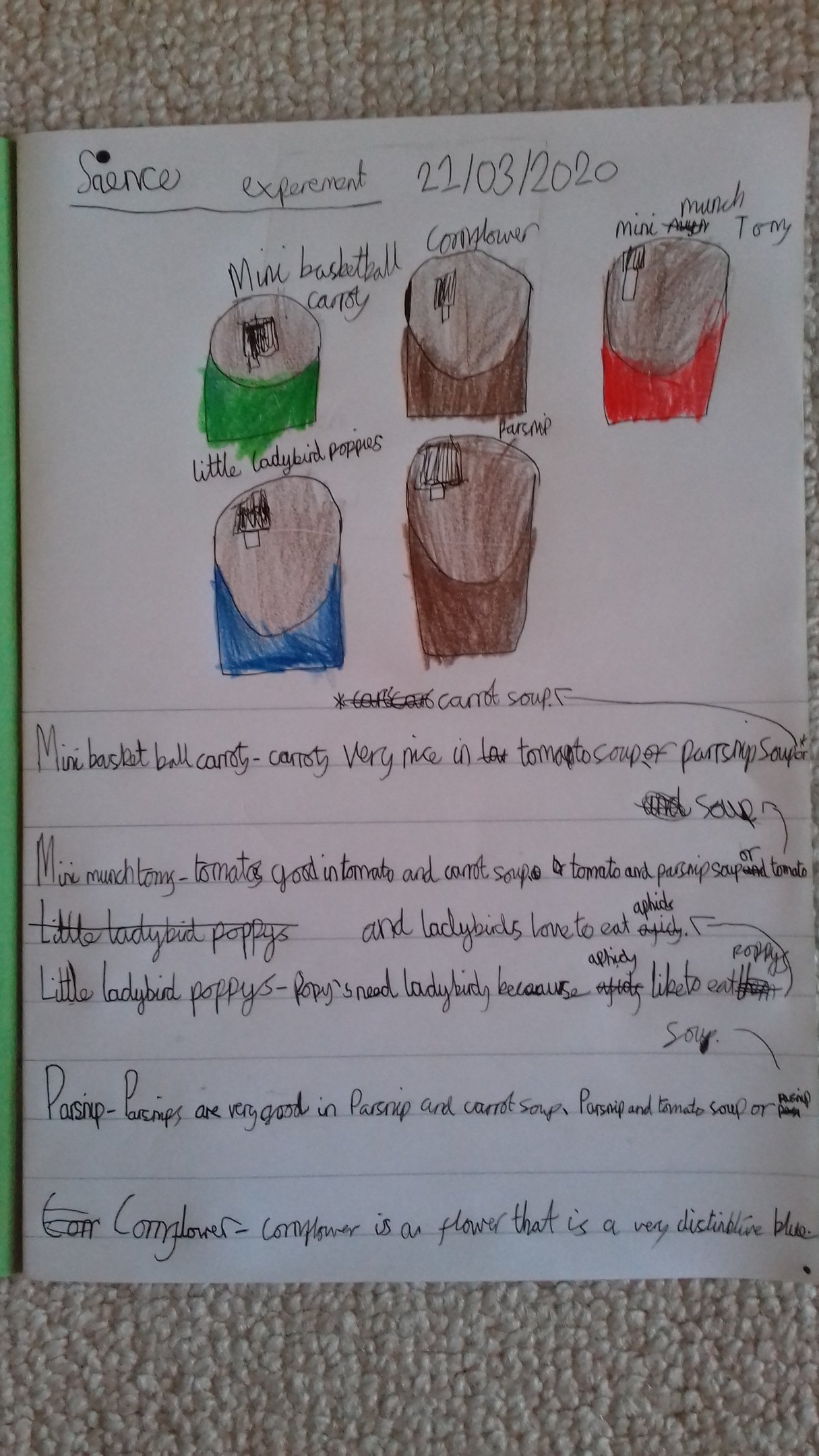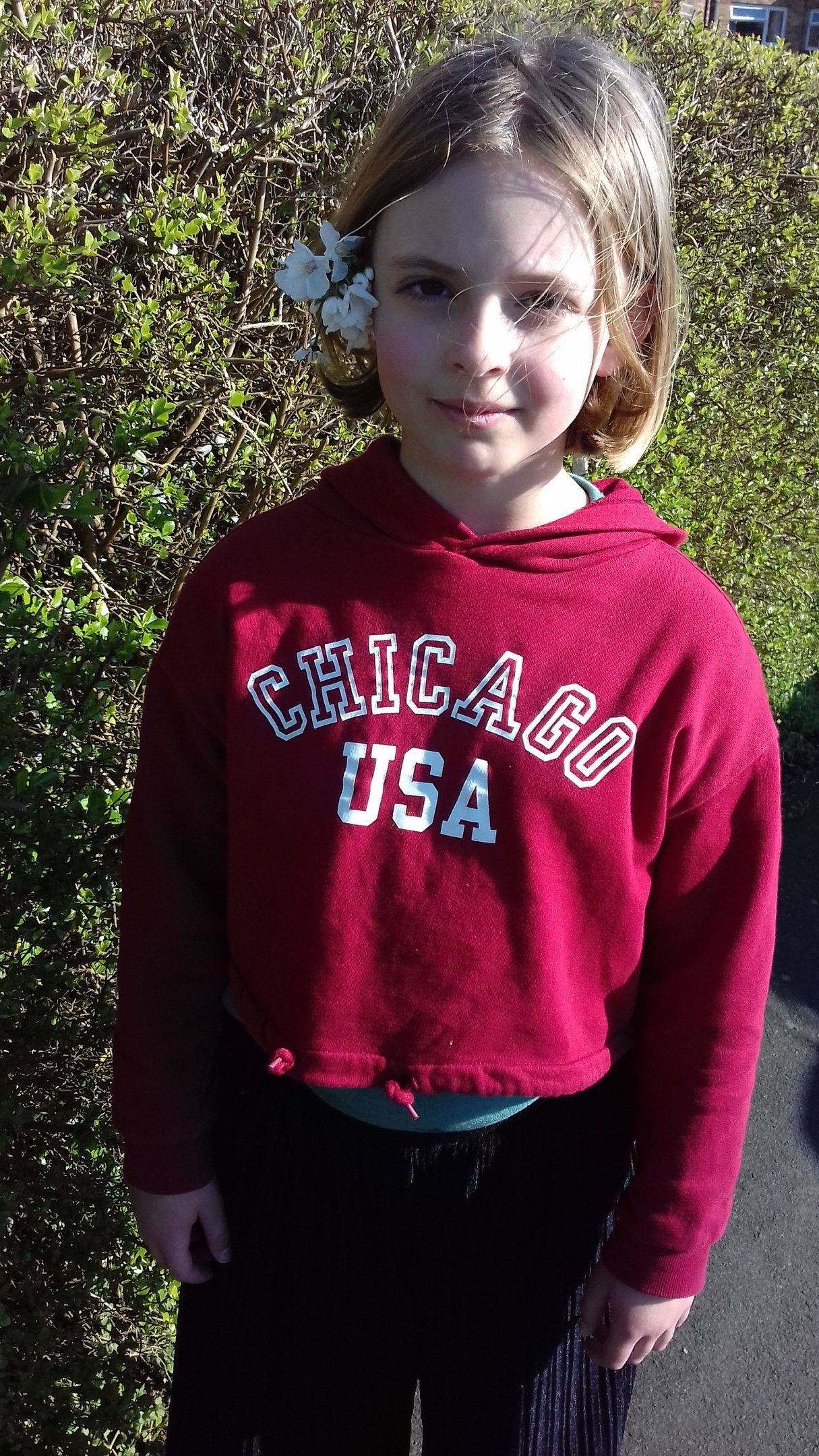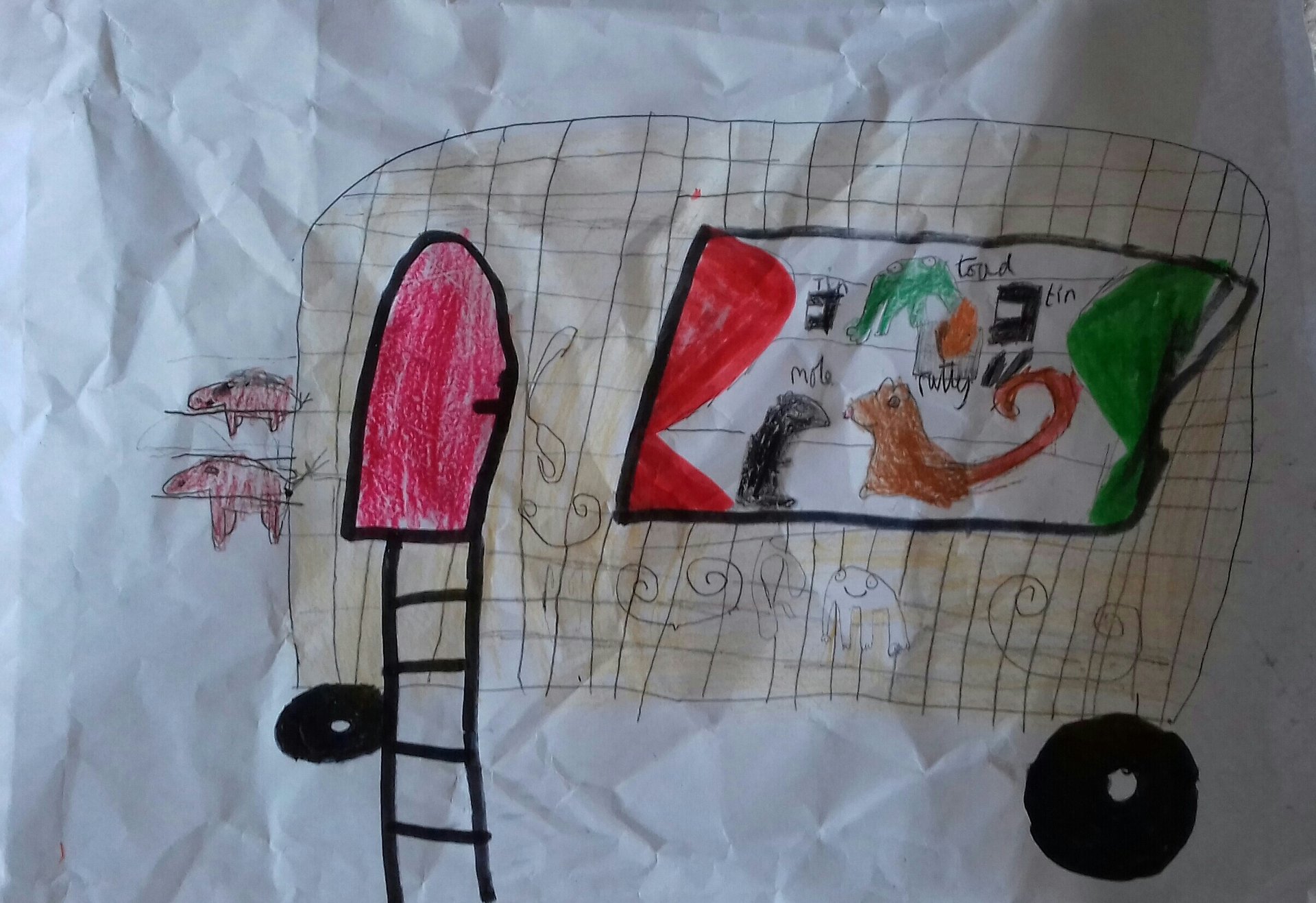 Thursday 26th March 2020
Hello Y3 (children & parents)!
It's Mr P here. I hope you are safe and well. I thought I would just say a little hello and to give you a few ideas for things to do at home over the next week. I know you are probably all spending lots of time indoors and at home but there is so much you can all do! From painting and craft, den building and construction, to baking and cooking, there is so much to do to fill your time. And remember, it is not just you children who are learning. I am also learning new things, like how to make wild garlic pesto and homemade pasta.
Anyway, I will try to post some bits each week underneath my message. Please feel free to email me any of your home activities - this could be pictures, writing or just an email to say what you've been doing. If you would like me to put any pictures on our web page then please say so in the email.
Once again, I hope you are all ok. Remember to be kind and helpful to your parents/carers at home. Read the kindness quote below. See if you can be a detective and figure out what Plato (the person who said it) means.
"Kindness is more than just deeds. It is an attitude. An expression. A look. A touch. It is anything that lifts another person." (Plato)
Keep your eyes peeled and I look forward to hearing from you soon.
Mr P
WATCH THIS SPACE!
Mr P reads some of the book 'The Wild Robot'.
Home Learning Activities 26th March 2020
Maths
Click on the maths home learning booklet below. Do one activity a day (7 activities):
Writing
Write a description of the island in 'The Wild Robot'.
Remember to include the following details:
A rocky coastline, sandy beaches in the south, a forest, a river, mountains, a waterfall, the animals.
Use my sentence below to get started.
Although the island was small, it was interesting. There were so many things for Roz to explore. At the southern end of the island, lay long stretches of soft white sand...
Art - Sketching
With the early release of Frozen 2, I saw this video online of an animator drawing Sven. Why not have a go at watching how he drew the character and then have a go yourself. Remember, when you sketch, use your pencil lightly. Then when you have your basic shapes, you can refine them.
Click on the picture of Sven to watch the tutorial:
PE/ Exercise
It's important to keep your body active and not just your mind. Joe Wicks is doing a morning workout each morning at 9am, live on Youtube. If you can't do it at 9am, then they will stay there to do another time. But, give them a go - I have!
Click on the picture to take you to the website: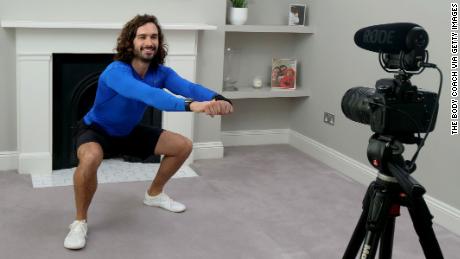 Spring Term - Tools & Tribes
Y3/4 Parent Topic Web Y3/4 Home Learning Grid
Maths and English home learning will appear below throughout the term.
Maths Home Learning
Friday 6th March 2020
Multiplication - Arrays
Show me the following calculations using arrays:
6 x 4
2 x 8
5 x 3
For each array you draw, write the following sentences:
There are _____ rows of _____ .
There are _____ columns of _____ .
There are _____ in total.
Challenge: can you represent each calculation above using 3 different representations - repeated addition, bar model and pictorial?
Maths Estimate 1 - 100 on a number line.docx
subtraction Word Problems.doc 09.11.18
28.02.19
We are learning all about measure. Have a go at the white rose length challenge below.
Friday 13th March
Extract from The Wild Robot (Peter Brown):
'Roz looked down and surveyed the island. Starting from the sandy southern point, the island grew wider and greener and hillier until it finally jutted up into the rocky cone of the mountain. In some places the mountain fell away, leaving sheer cliffs. A waterfall rushed off one cliff and fed a river that wound its way through a great meadow in the center of the island. The river flowed past wildflowers and ponds and boulders and then disappeared into the forest.'
Use the extract to make a list of the following:
Friday 6th March 2020