PGS Sports
Sports Reports
Netball Fixture Hangleton v Peter Gladwin
On Wednesday 16th October, the Peter Gladwin netball team played their first league fixture of the season against Hangleton. In difficult conditions, with rain lashing down, Peter Gladwin quickly found their groove and showed incredible team-work, quick thinking and determination. A combination of outstanding defensive play, efficient passing and sharp shooting meant that Peter Gladwin won 16 - 4. A great start to the season, PGS netballers! Well done!
On Thursday 17th October, 12 children from Year 5 & 6 took part in a tag rugby festival at Cardinal Newman school. For lots of these children, it was the first time playing tag rugby and even the first time representing the school. The children all had an excellent time. Not only did they improve their tag rugby skills but they were able to gain positive experiences from participating in sporting events. They had to battle through some torrential rain but that didn't deter them!
The children finished the day playing 3 games against other schools. We ended with a very respectable 1 win, 1 draw and 1 loss! Well done all those children who took part.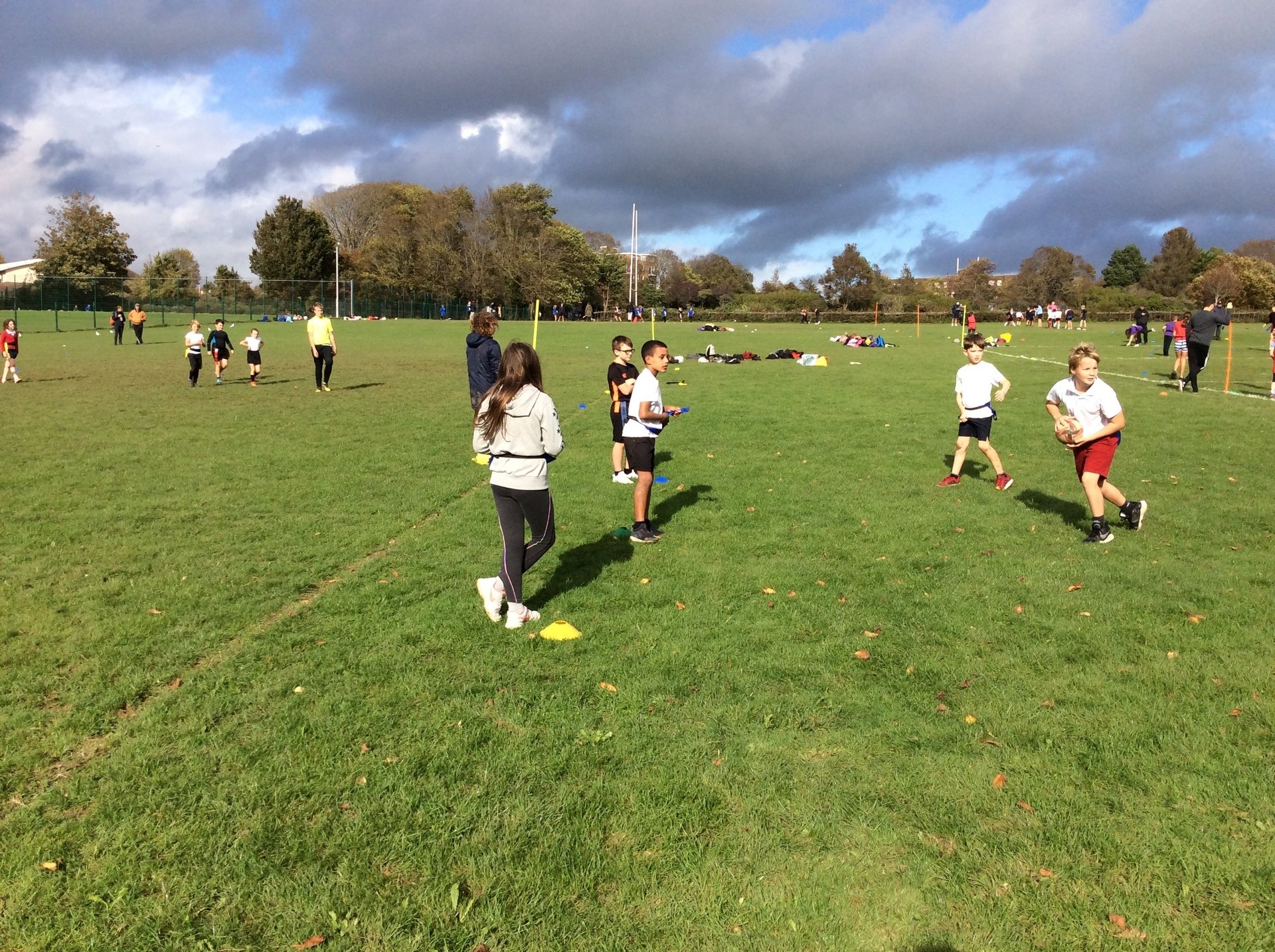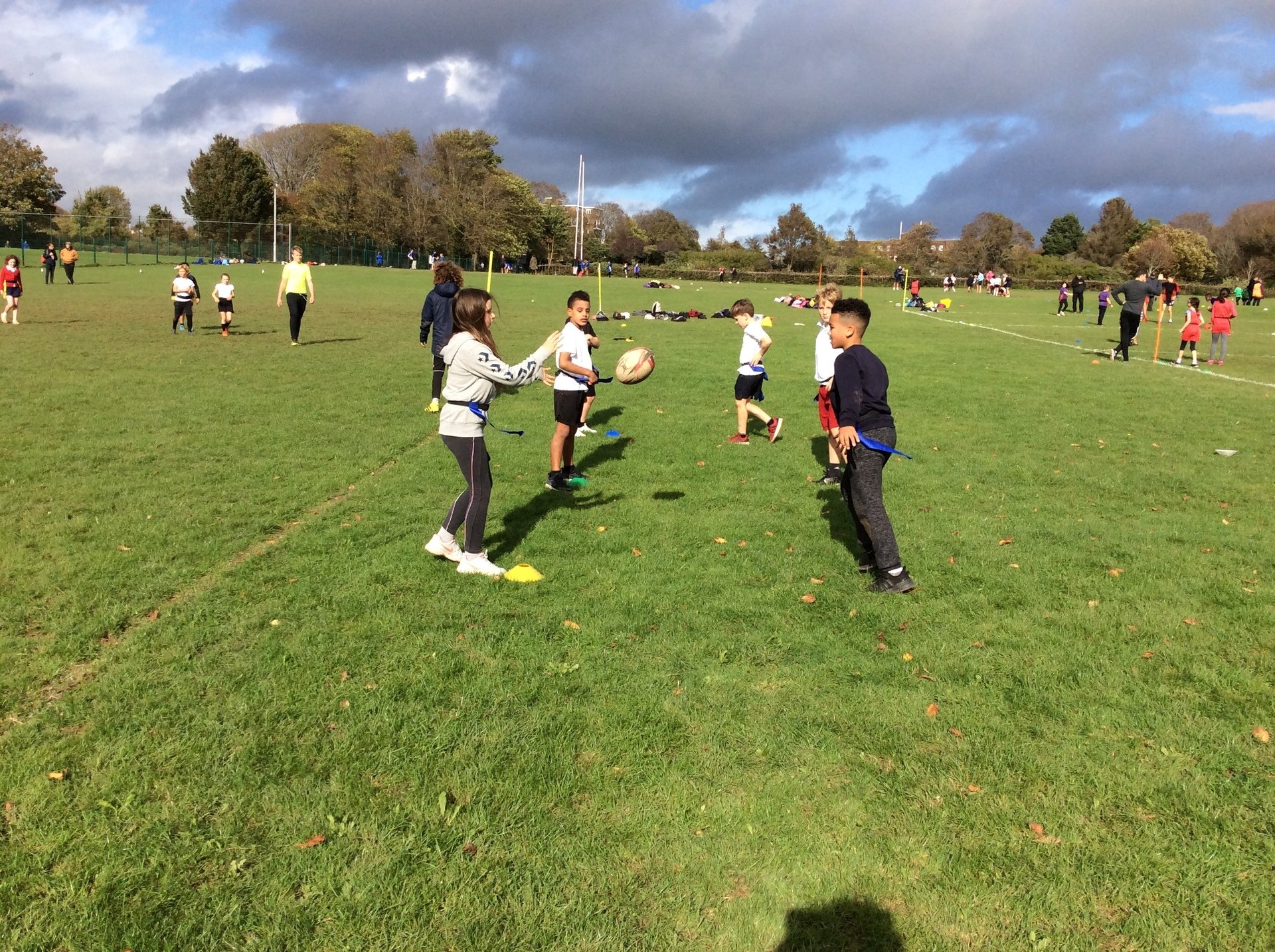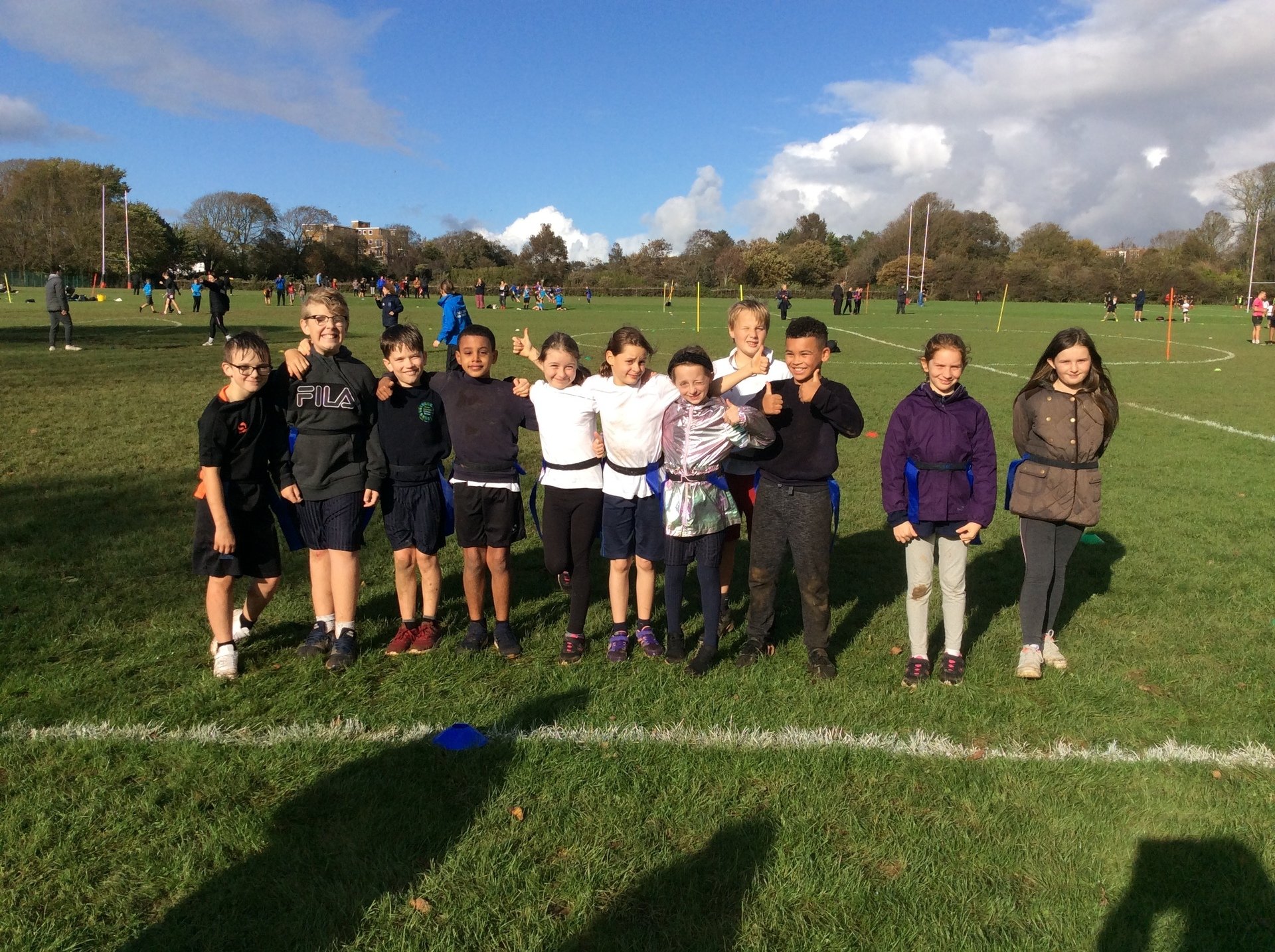 On Thursday 9th May, 10 children from years 3 & 4 went to Blatchington Mill Secondary School to take part in a Tri Gold competition.
They competed against 8 other schools from the area, undertaking a series of golf challenges. Our amazing PGS team finished in second place after demonstrating excellent hand-eye coordination, calm thinking and a positive attitude! Well done PGS golfers!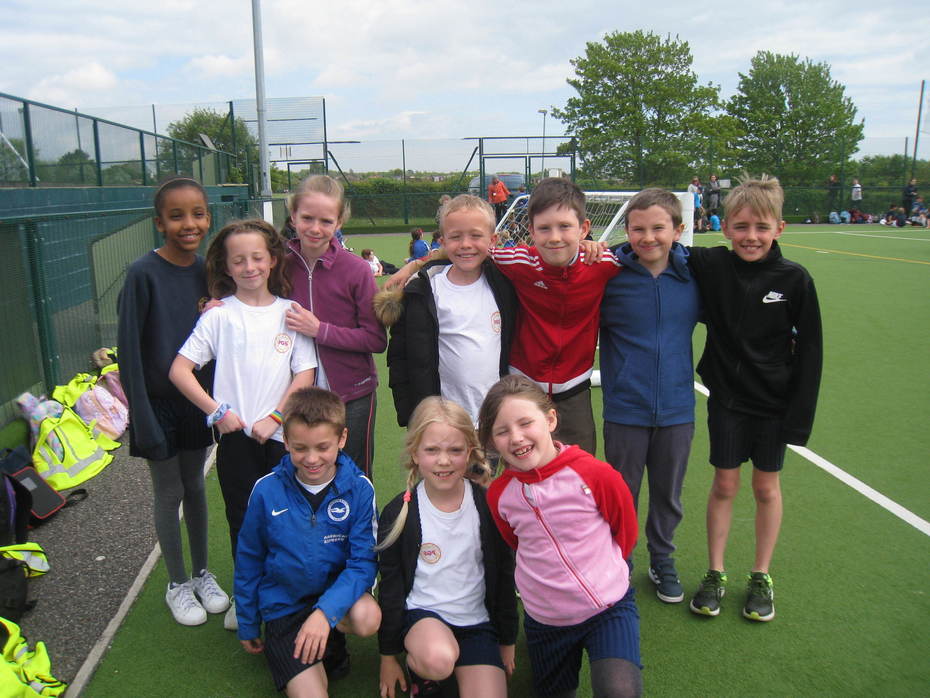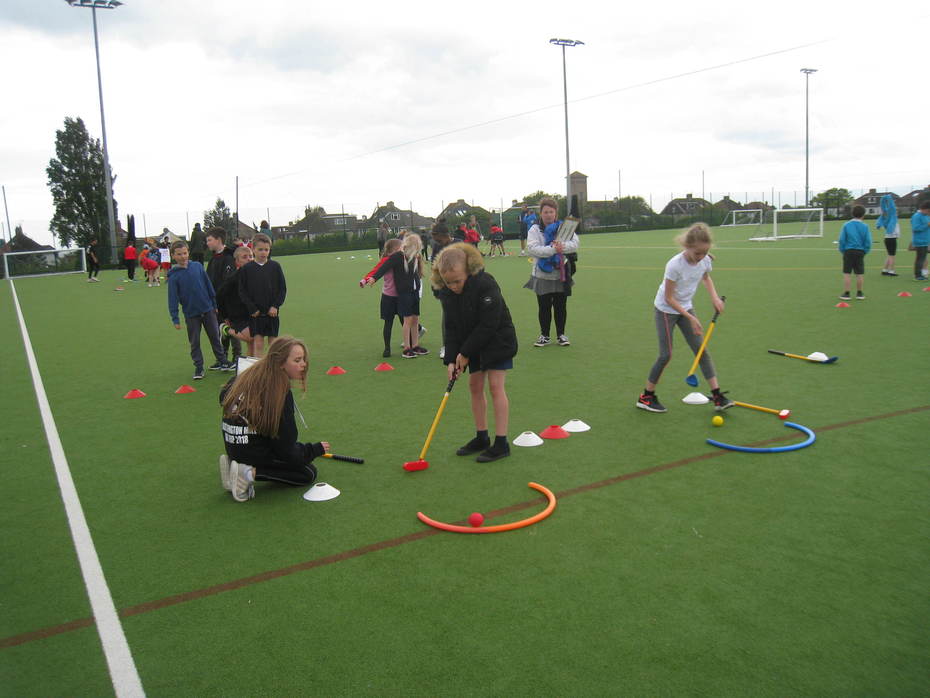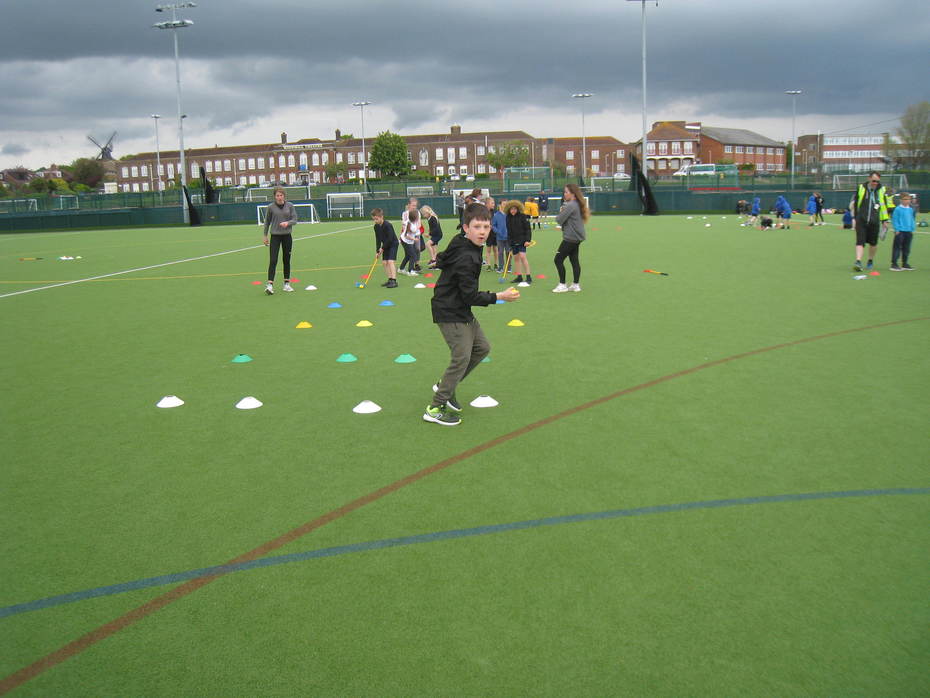 Well done to the netball squad! A thoroughly deserved win against Benfield. Throughout the whole game, PGS passed the ball quickly and efficiently and defended brilliantly also. Well done to Megan, who scored 10 out of the 11 goals, and to Chole who also scored.
Netballers came up against a tricky opponent, when the went to Mike Oak to play. Unfortunately, the team lost on this occasion, but their determination and perseverance is outstanding. Onwards and upwards netball team! Next up is an exciting netball tournament at Patcham High School.
Football Result
Cup Semi-Final
Well done to the football squad, who came out victorious in a thrilling cup match! After dominating the first half, PGS went 2-0 up by half time, thanks to two goals from Kye. Mile Oak got back into the match in the second half and managed to pull a goal back, before Kye scored two more near the end to seal the win. A FANTASTIC TEAM PERFORMANCE! Every player played exceptionally well, worked their socks off and deserved the win.
League Game
The football squad also had to play Mile Oak in a league game. This was another fantastic performance by the whole team. Kye grabbed himself another 3 goals, with Tom also getting on the scoresheet. Some brilliant individual performance, particularly from Zach and Jack. Well done PGS footballers!
Basketball Fixture City Academy Whitehawk v PGS
On Wednesday 12th December, PGS basketball team played their first fixture of the year against City Academy Whitehawk. The team played two games on the day, winning both! In the first game, PGS had to dig in and stay focused. After a tense second half, some quick-fire scoring right at the end meant that PGS won 18-8. In the second game, PGS dominated from start to finish, winning 38-2. Both teams showed excellent skill, determination and teamwork. Well done PGS basketballers!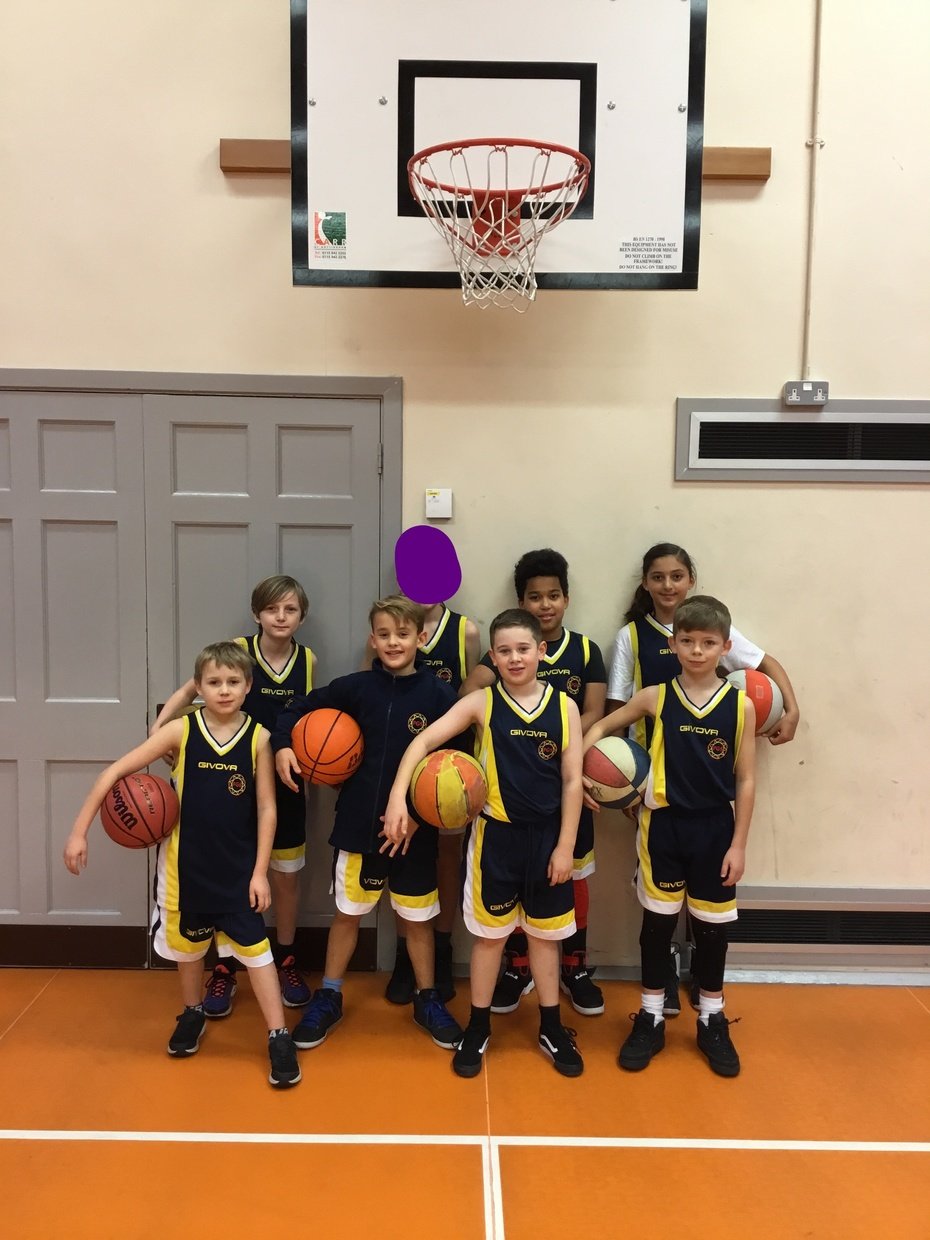 Football Fixture PGS v St Peters
On Friday 23rd November, the PGS football team took on St Peters school. After a disappointing result against Hangleton in the first game of the season, it was great to see the children get a positive result this time round, beating St Peters 2-0. After a tight first half, the deadlock was finally broken, after some fine passing moves. Two goals in two minutes from Kye was enough to see PGS take their first victory this year. Well done PGS footballers!
Y5/6 Waterhall Cross Country
On Wednesday 21st November, children from Years 5 & 6 took part in the annual primary schools cross country event at Waterhall, Brighton. Each race consisted of approximately 350 runners. It was a cold and muddy afternoon but this did not deter our resilient children who all persevered to the very end. All of the children who took part were an absolute credit to the school and added to the recent success that we have had in running. A special mention to Ethan, who WON the Year 5 Boys race 'by a country mile' as Mrs Bailey said. Ethan will have the opportunity to take part in the county finals later in the year. Thank you also to Mrs Bailey and Mrs Burgess who accompanied the children on the day.
Netball Fixture PGS v St Peters
On Wednesday 13th November, the PGS netball squad took on St Peters school. It was a great opportunity for some of our younger players take part in a competitive match. Unfortunately, St Peters won the match, though we have many reasons to be proud and optimistic. Here's to the next game! Well done PGS netball team.
Netball Fixture Hangleton v Peter Gladwin
On Wednesday 17th October, Peter Gladwin played their first match of the new netball season. After five weeks of training, the children played their first match away at Hangleton Primary. The result finished Hangleton 0 - 2 PGS, with Megan scoring both goals.
Mel and Mrs Burgess commented on how amazingly the children played as a team, and could have won by a greater margin! The children have clearly been listening well in training as they all knew their positions, passed effectively and defended brilliantly. A great start to the new season! Well done PGS netball team!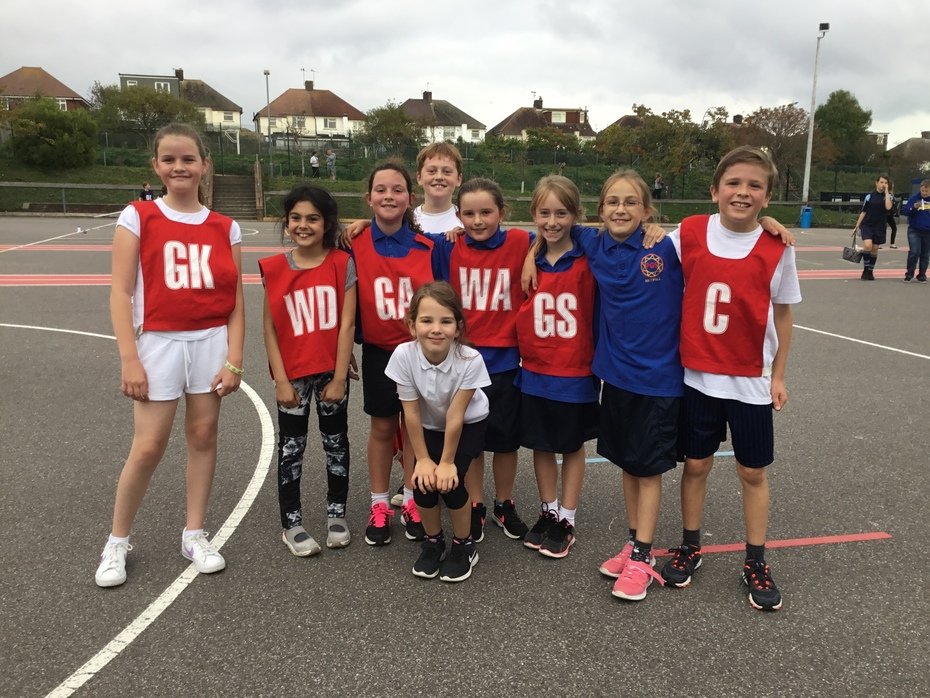 Football Fixture Hangleton v Peter Gladwin
On Thursday 11th October, Peter Gladwin played their first football match of the new season. This came after only four weeks of training together. They played against a very good team in Hangleton, who have been playing together for the past three years.
The final result ended Hangleton 5 - 0 Peter Gladwin. However, the score line didn't reflect the game. As the game progressed, Peter Gladwin became more competitive and produced some excellent moments of passing. Although we started with defeat, all of the children who were involved worked incredibly hard, were resilient and listened well to advice given. Onward and upward Peter Gladwin!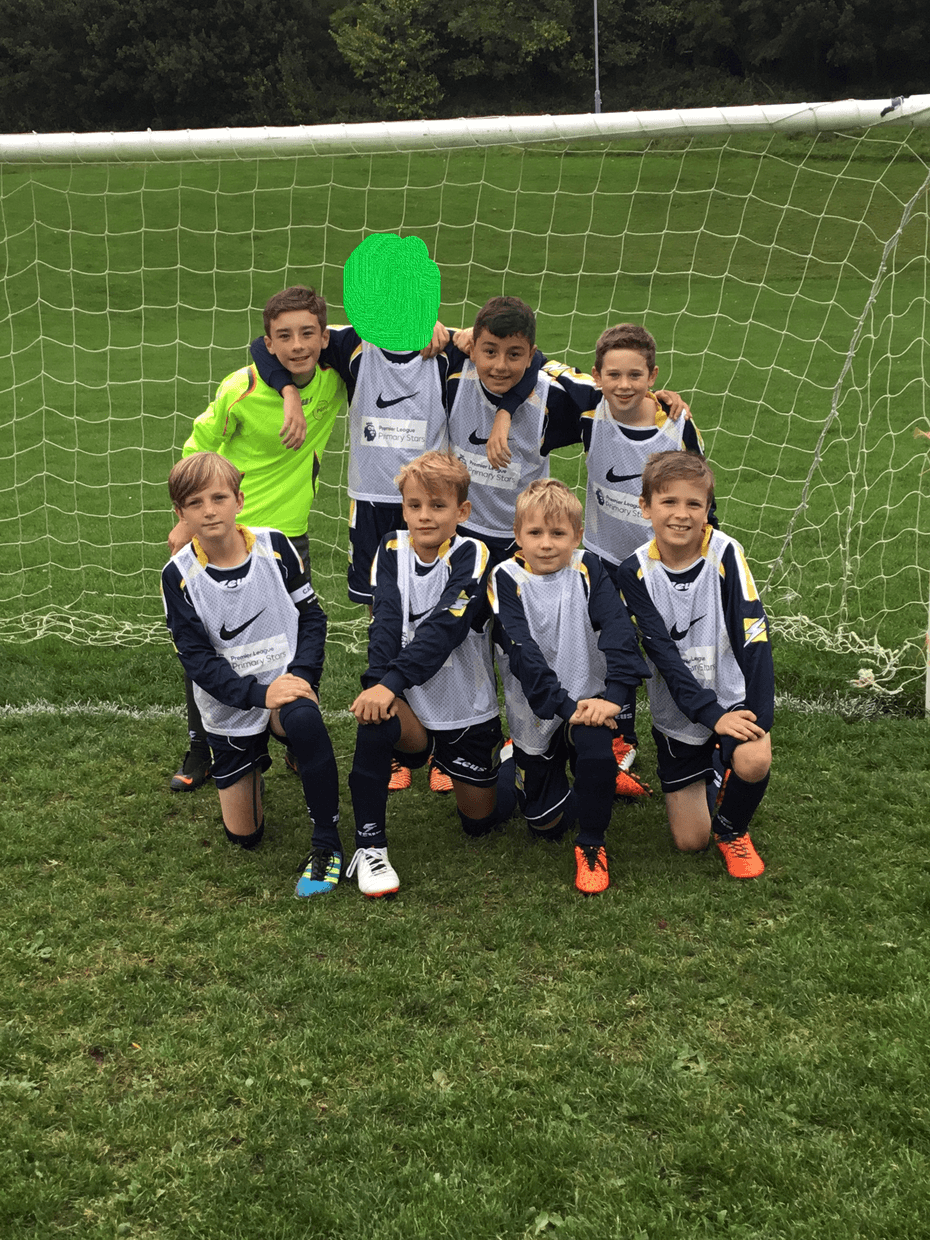 Tag Rugby Festival 3rd October
On Wednesday 3rd October 12 children from Y4/5/6 attended a tag rugby festival at Brighton Rugby Club, Waterhall. For most children that attended, this was the first time that they had represented the school. They all worked incredibly hard, listened well to the coaches and played well as a team.
To begin with, the children received some coaching, which was delivered by sports leaders from Dorothy Stringer School. After this, the children played three matches against other schools. The first game ended in a narrow defeat against Benfield, losing 2-3. The second game saw the children draw 5-5 in an exciting game against St Lukes. By this point, the children were starting to show excellent progress and were putting into action things that they had learnt about earlier. In the final game, we ended up beating Whitehawk 6-1.
It was wonderful to see so many children enjoying tag rugby, as this was a relatively new sport for many of them. Well done Peter Gladwin!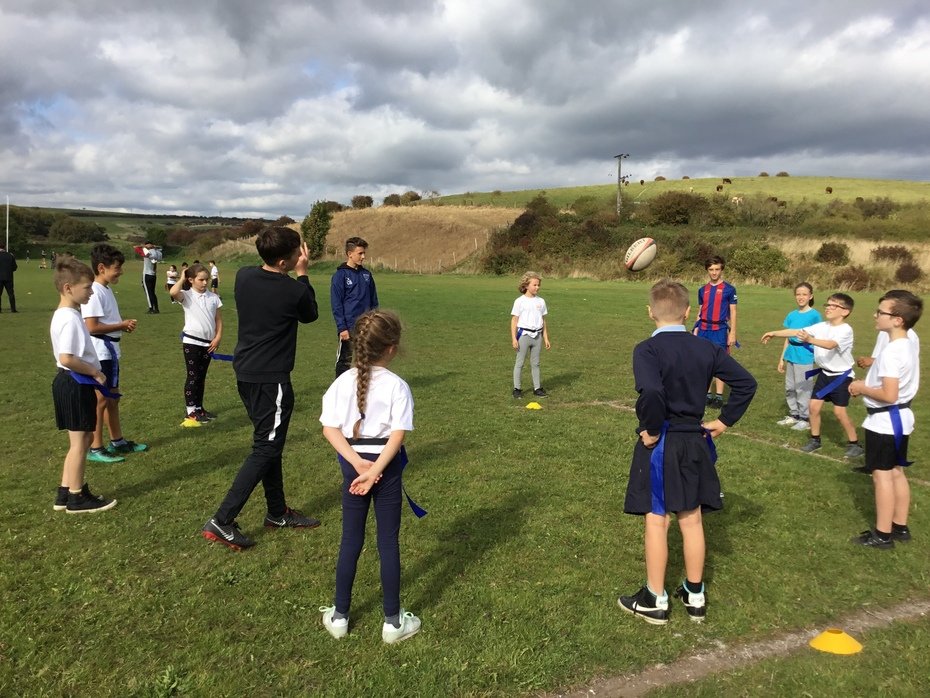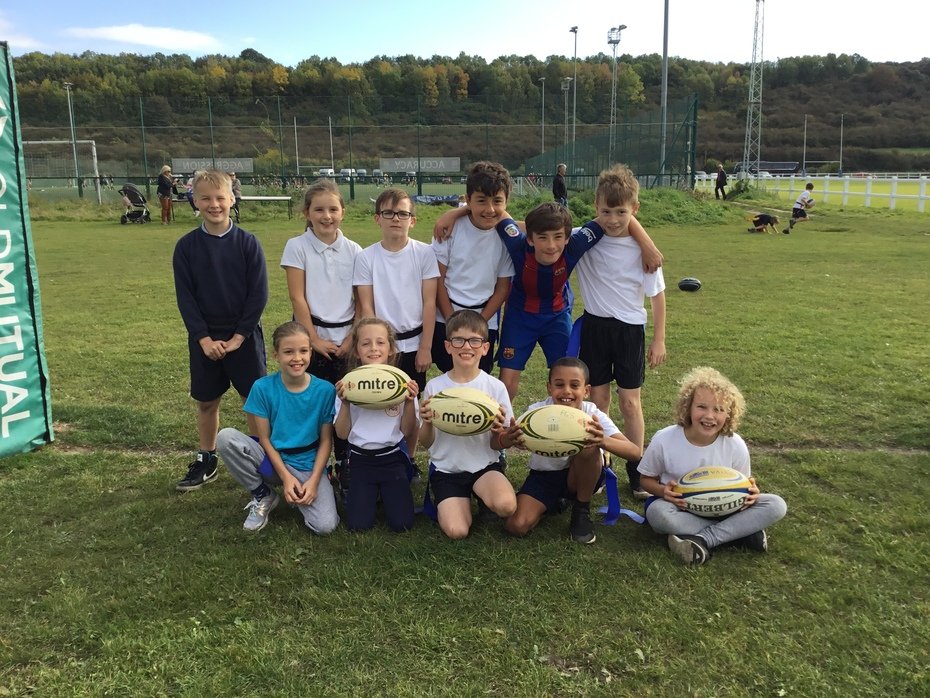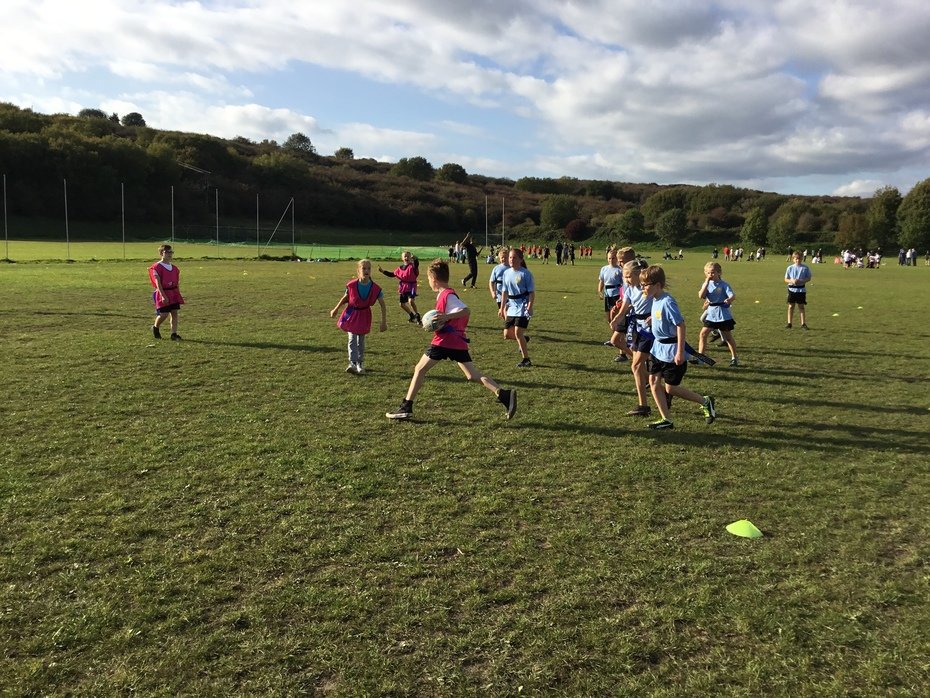 Year 6 Swimming Report 2017-2018
National Curriculum requirements for swimming and water safety:
Percentage of Year 6 who can swim competently, confidently and proficiently over a distance of at least 25 metres: 81%.
Percentage of Year 6 who can use a range of strokes effectively: 65%.
Percentage of Year 6 who can perform safe self-rescue in different water-based situations: 90%.