New Daily Challenge Area
As well as the home learning that you will find on you class page, in this new area you will find some different daily challenges. Please don't forget to email us your responses. Please click on the 'brain' to be redirected to the daily challenges and on the 'yoga class' for physical challenges.
Well-being and Learning at Peter Gladwin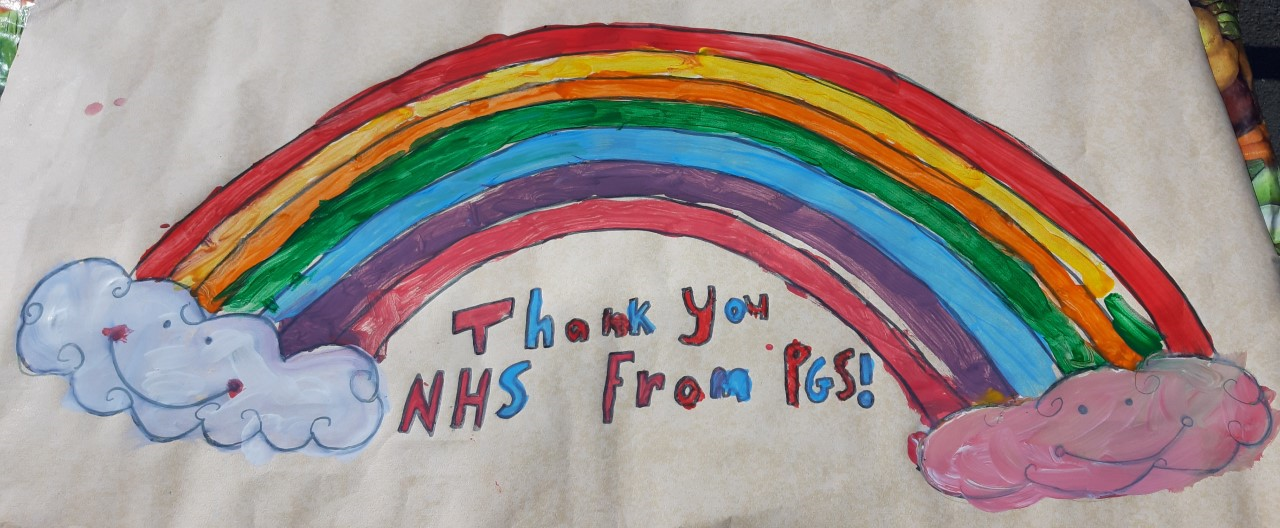 At Peter Gladwin, we are celebrating the children's learning at home and ways to keep ourselves happy and in the green.
Thank you all for the wonderful photos that you are sending in and for the ideas and suggestions offered. Each week we will share new ones here and place previous photographs in the galleries below.
Keep happy, keep healthy, stay safe.
So much creativity happening across Portslade this week and your wonderfully colourful creations even seem to have brought the sun out. Look at these amazing Easter wreaths that have been made and it's great to see the 'Rainbows' and 'Trees of Hope' still being created.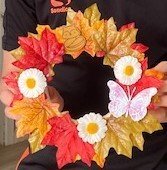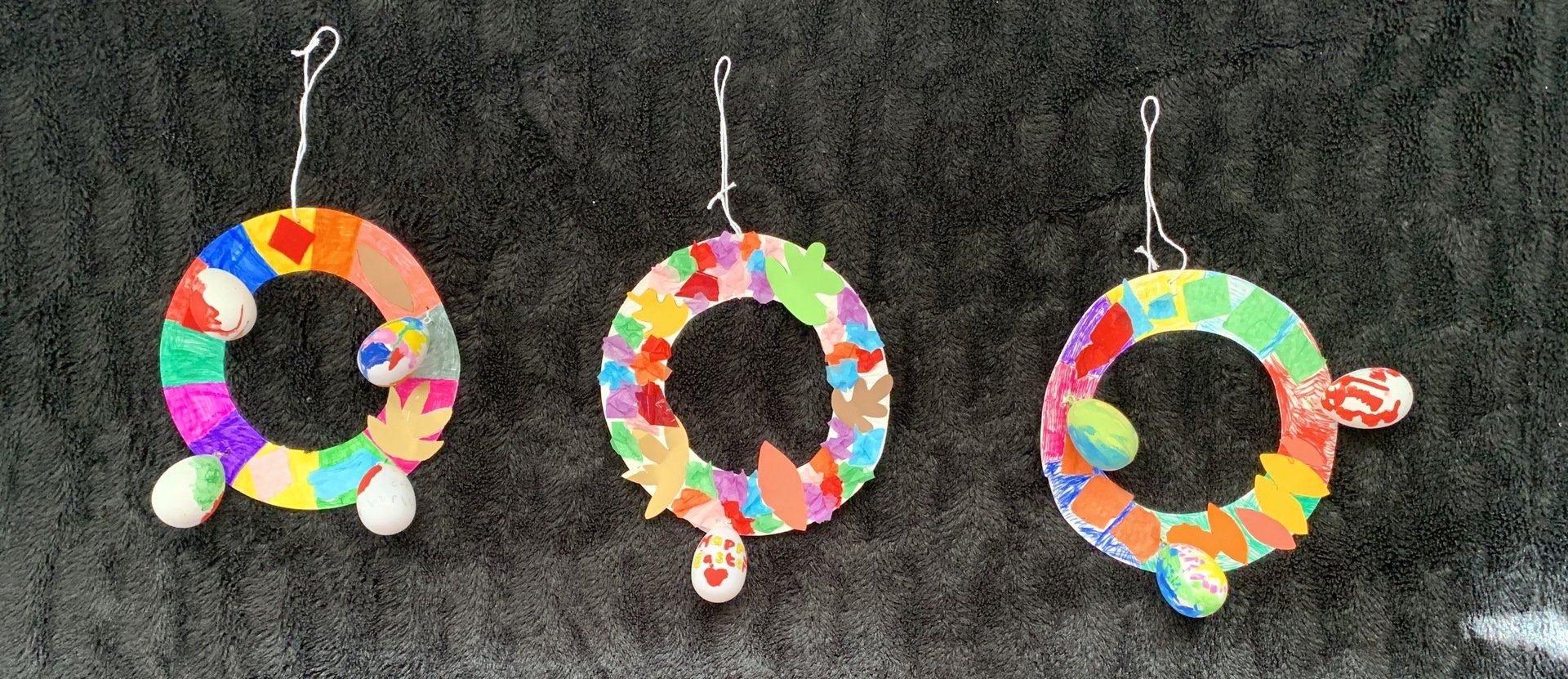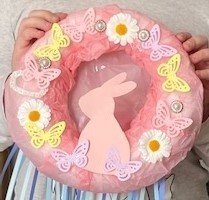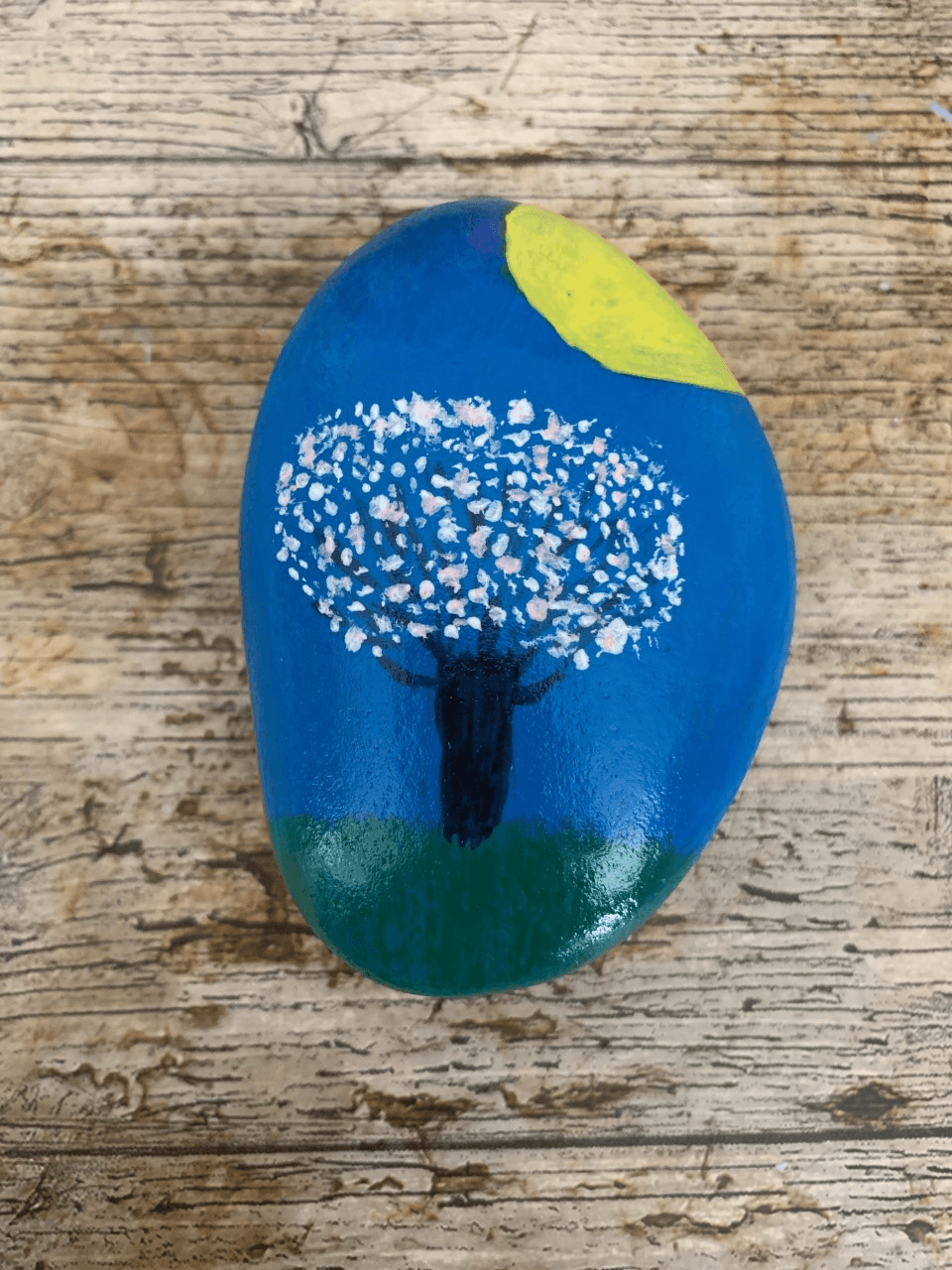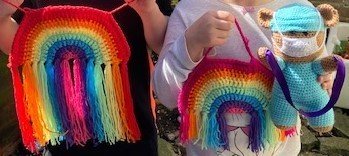 Mrs. Harrison has been creating her own wreath and lots of other Portslade schools have said that they are going to join in with this challenge too. So excited to see what you all create.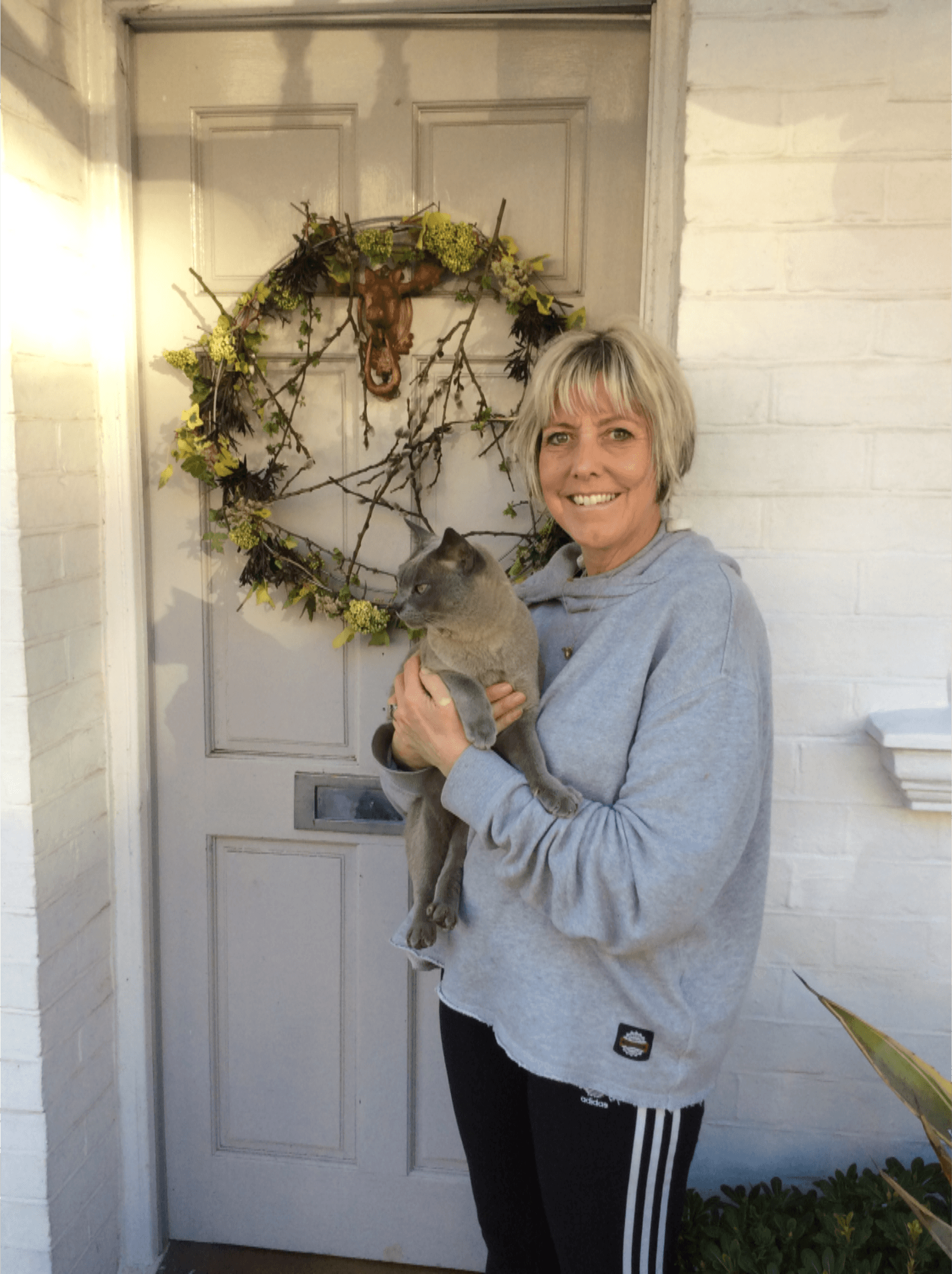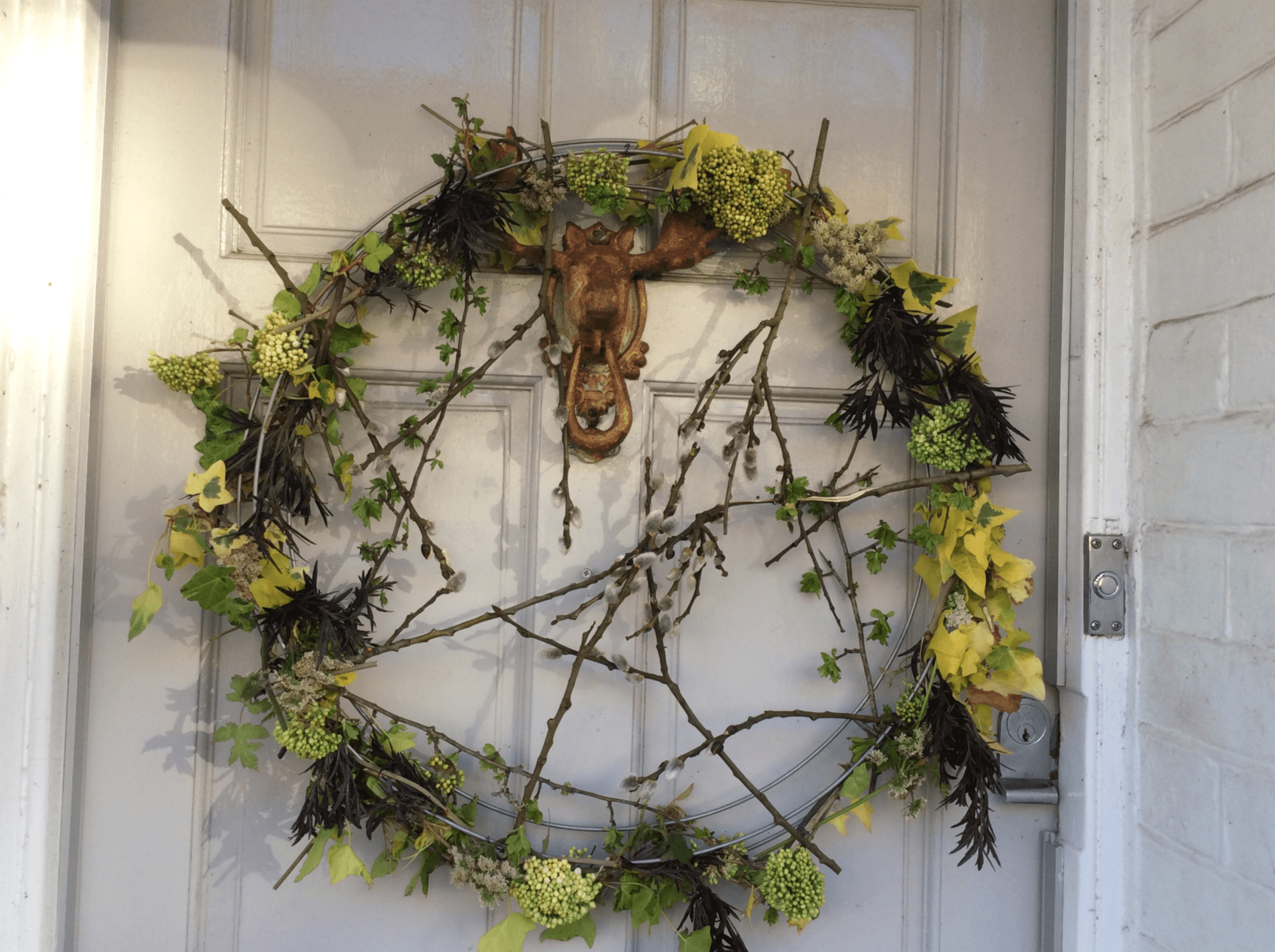 Join Guy Parker-Rees every Tuesday and Thursday at 4pm on his YouTube channel to draw different animal characters from his books. Here is a link to the first one.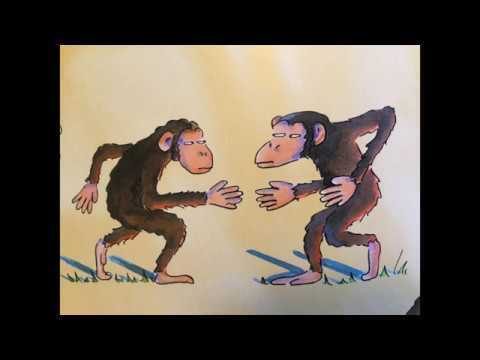 Great to see some children exploring this already. Here is Chimp at the Seaside, by one of our talented Year 3 artists.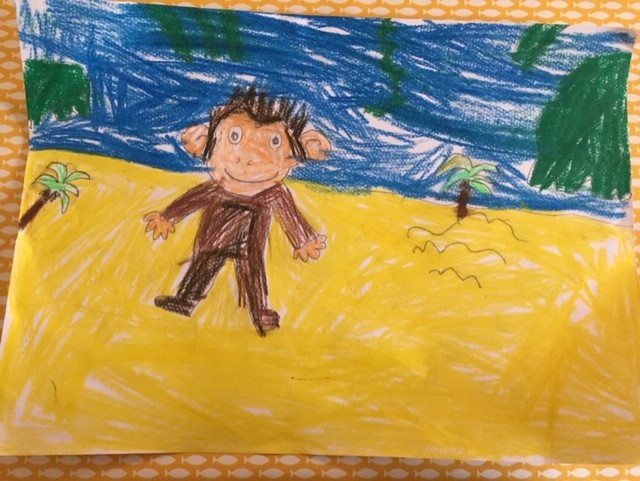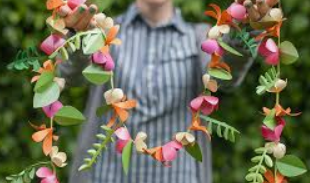 Mrs. Harrison has set a new challenge for Easter. Let's see if we can get as many people as possible involved.
Portslade Community's Spring and Easter Garlands and Wreaths 'Together As One Trail'
Over the Easter holidays, let's work collectively in Portslade. The plan is to get as many of our community to decorate their front doors and windows with spring/ Easter garlands and wreaths to create a 'Together As One Trail' , symbolising hope, new life and togetherness in Portslade.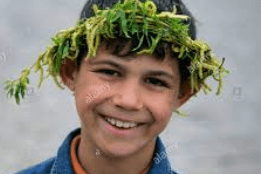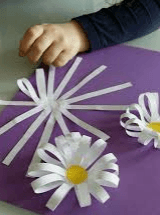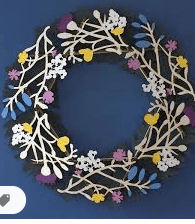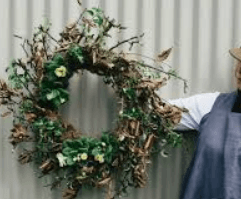 A wonderful example has already come in; this will look amazing hung on your door for Easter, so bright and cheery.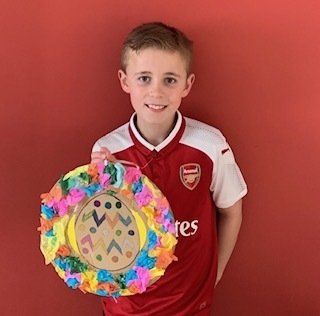 Portslade really is going to be the most colourful place to be with Spring wreaths on our doors, rainbows in our windows, garlands festooned in gardens .....even our cars are being decorated.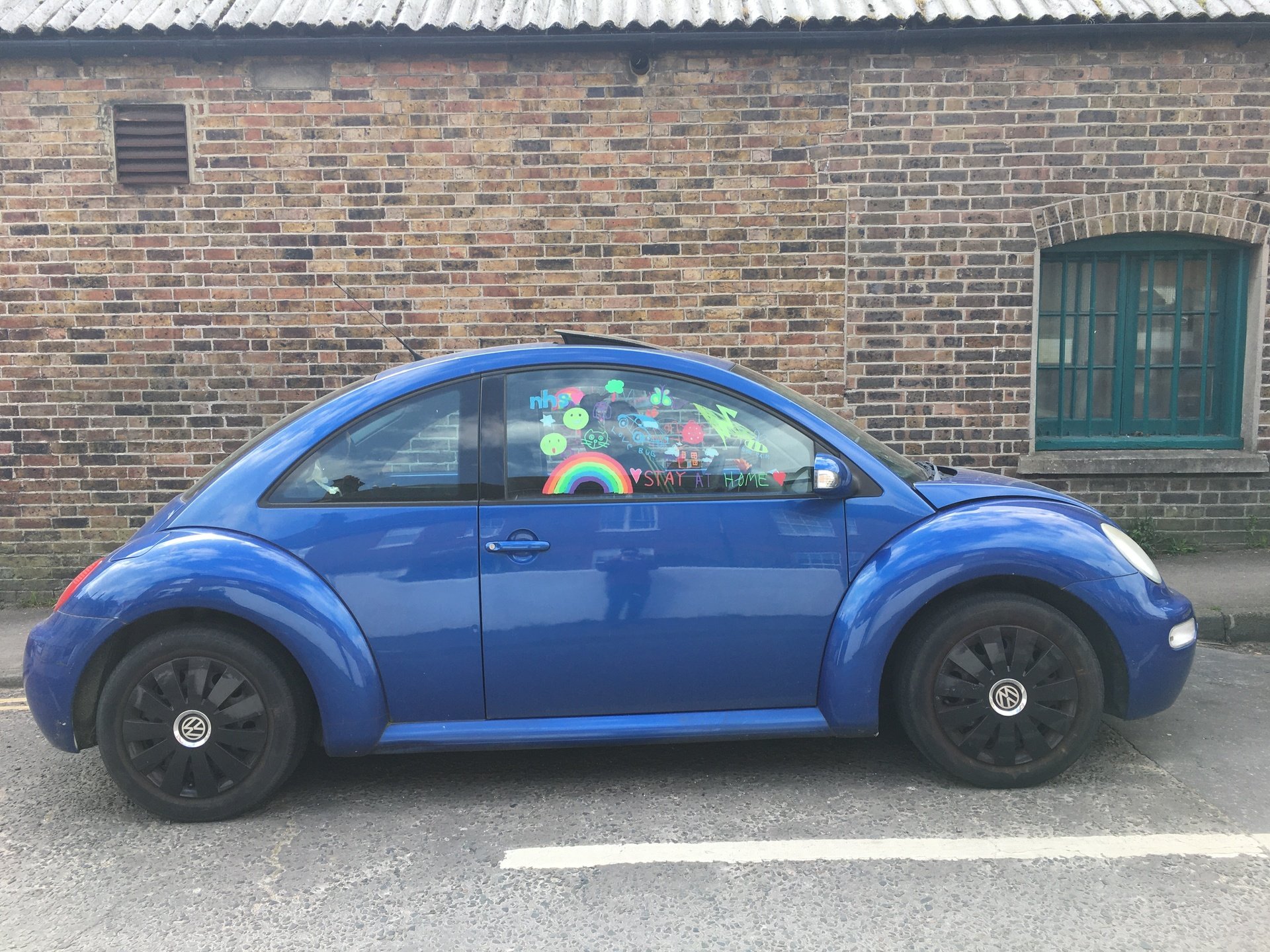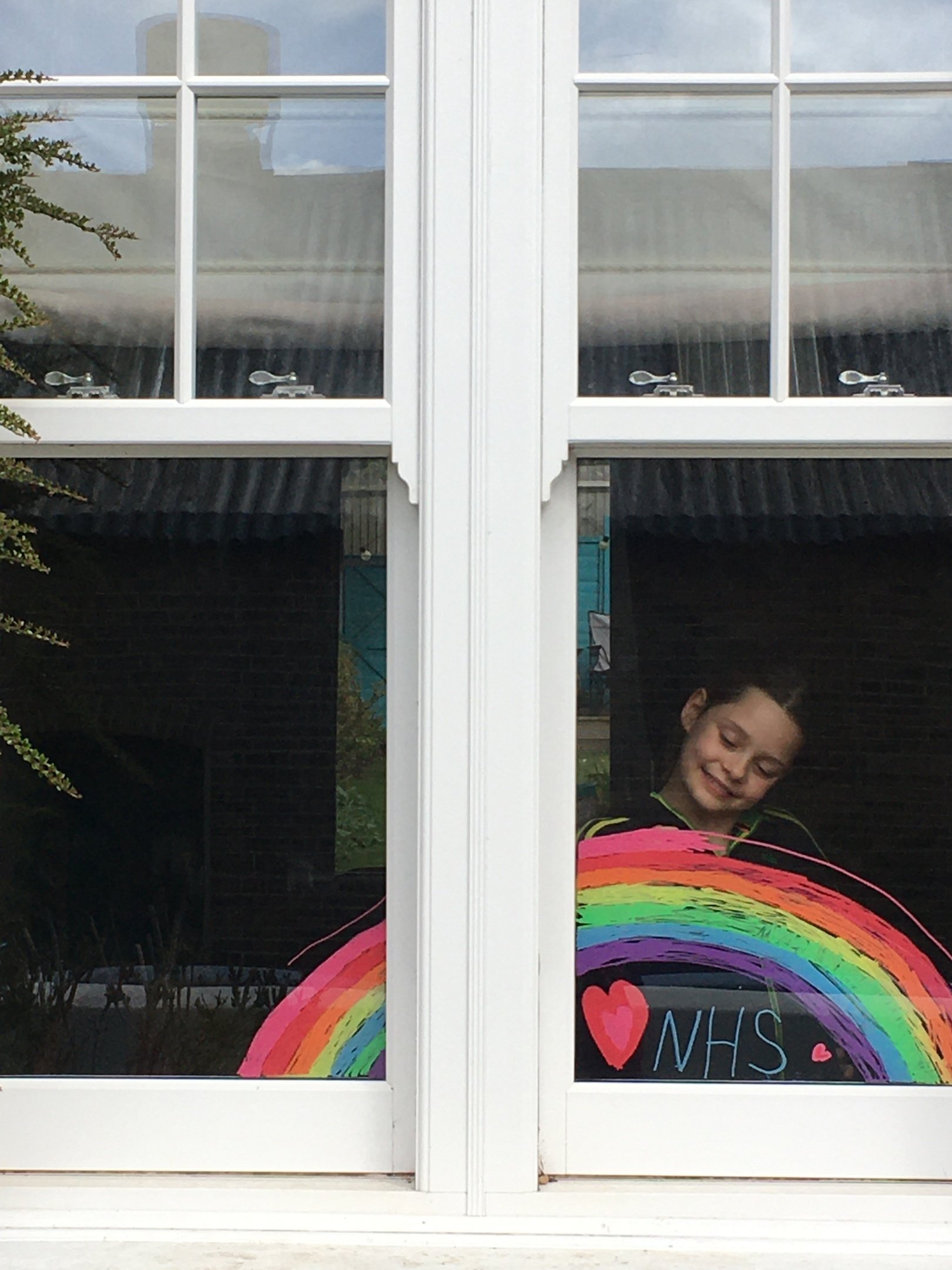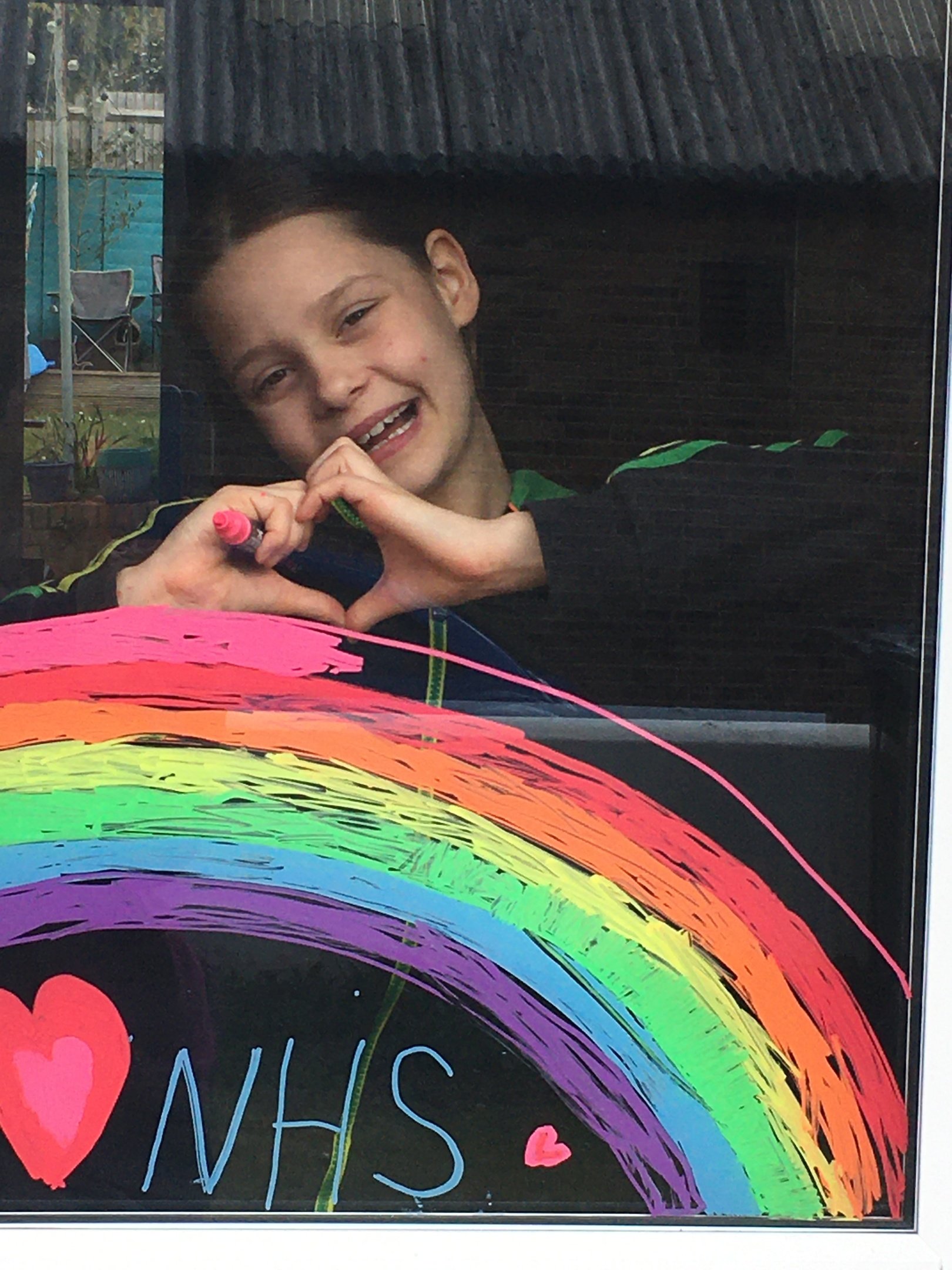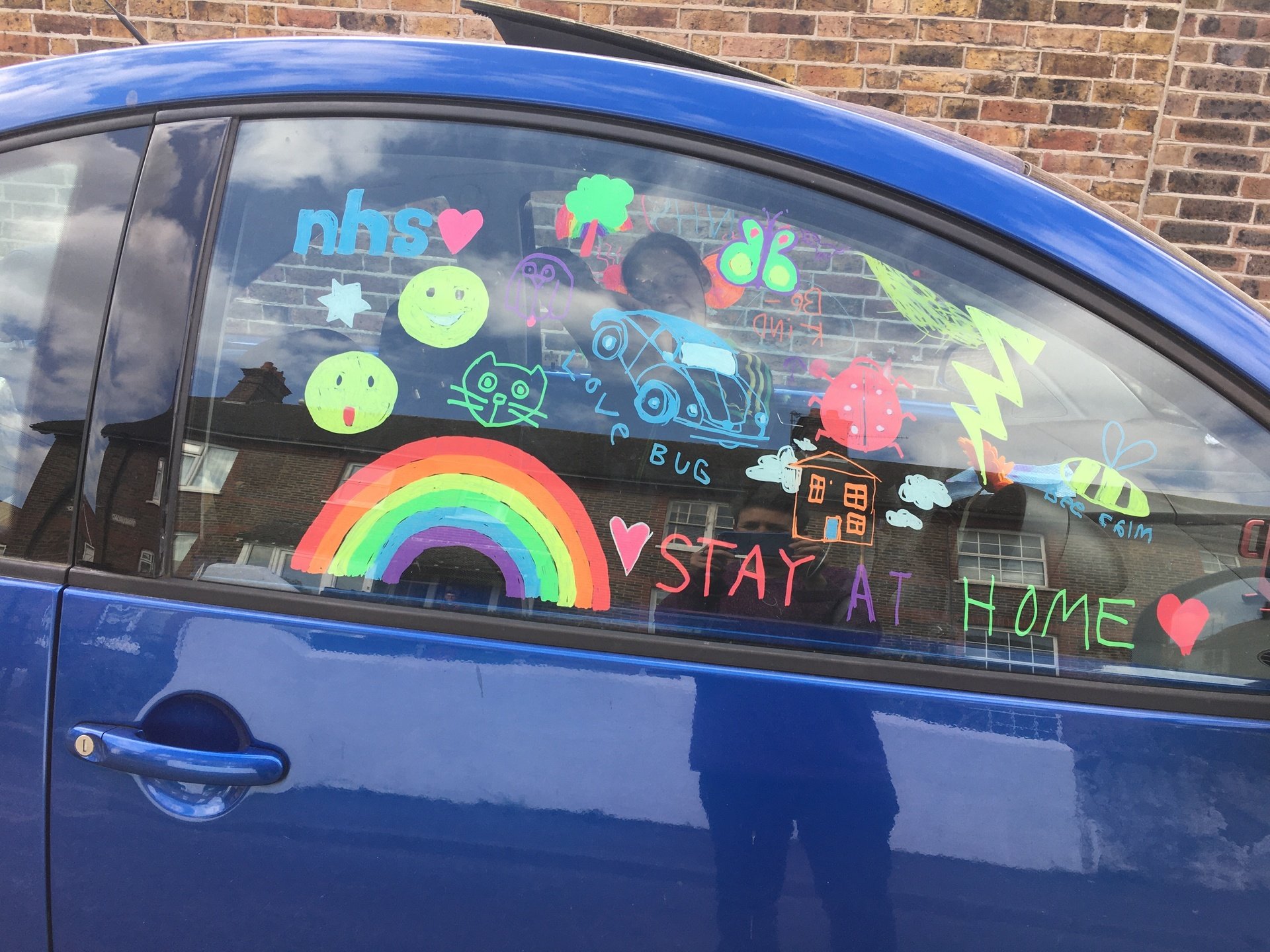 We have started to receive some story- telling videos from children, please go to this page to listen to them . We have already had another story this week, a rather fabulously illustrated story called 'The Fisherman's Wife.' We hope you enjoy this one, and all the others, as much as we did.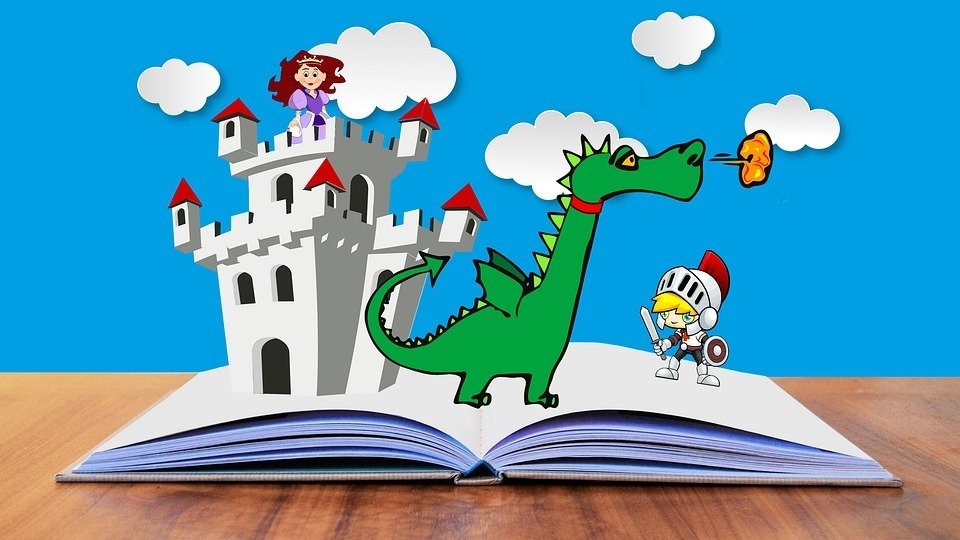 Look at these amazing puppets that have been made and this fabulous artwork created this week at Benfield School. Thank you Benfield, our children seem to be really enjoying their time with you.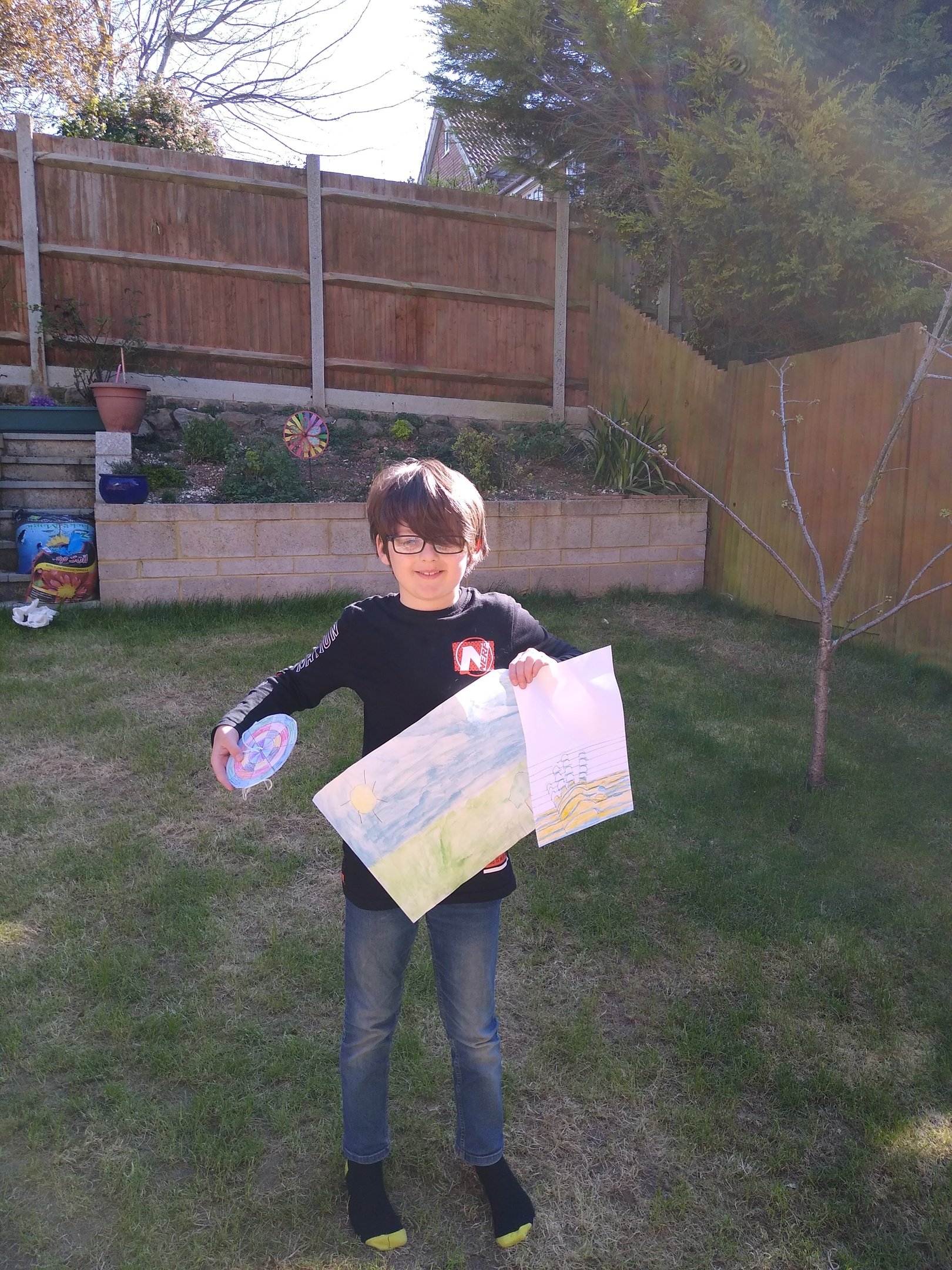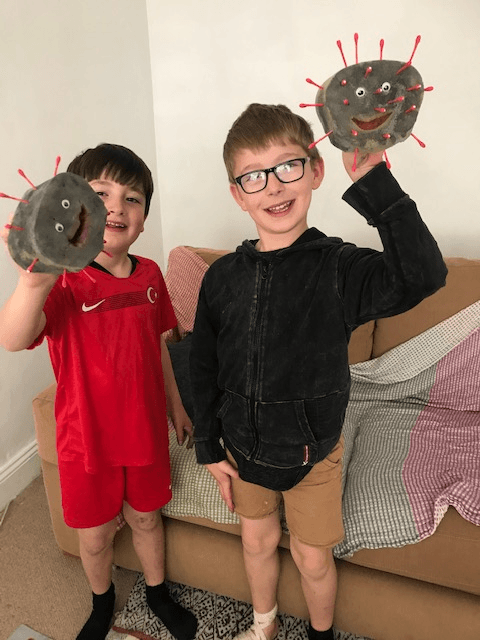 It is always great to see sand trays coming out, makes me think that summer is not far away. Good to see children are still practicing their multiplication tables and I love the idea of writing on the windows (hope it's not a permanent marker though!).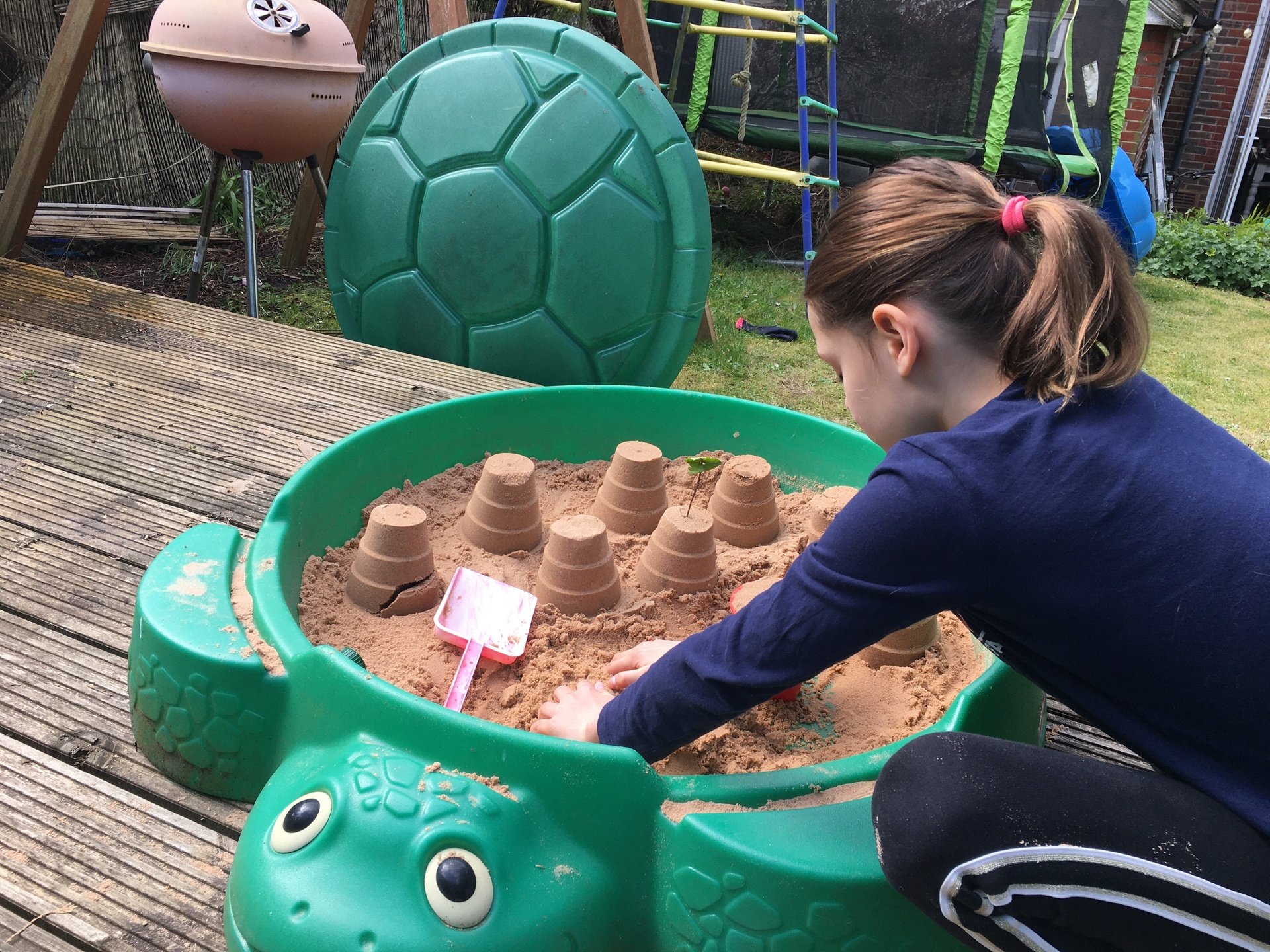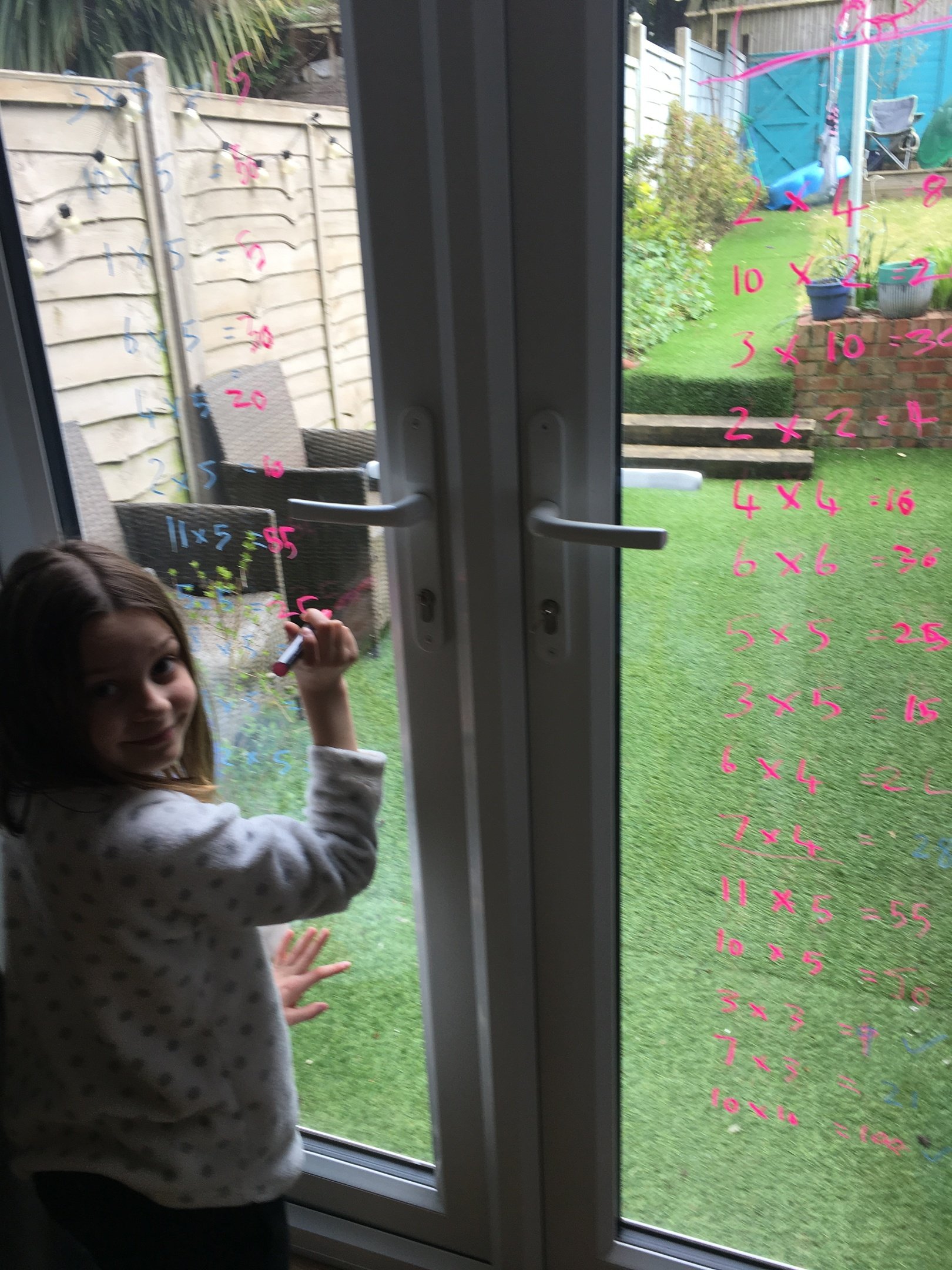 Stuck for ideas of what to do? Look at this page where we have listed a number of websites people have recommended. If you find any more, let us know! Useful Websites
Bike-It Ben has been in contact. As so many of you are, hopefully, going out for a cycle every day, he has sent this video so that you can check with an adult whether you bike is safe to ride - a simple M check. Please click on his photo to watch and click the bike next to it for the SUSTRANs Easter activity.
As we are talking about cycling, Ms. Romney & Ms. Carter would like you to know that British Cycling are putting together daily cycling games and activities to keep you moving during the school closures. Follow the link on the picture below, but also look in the Daily Challenge Area to access the daily videos.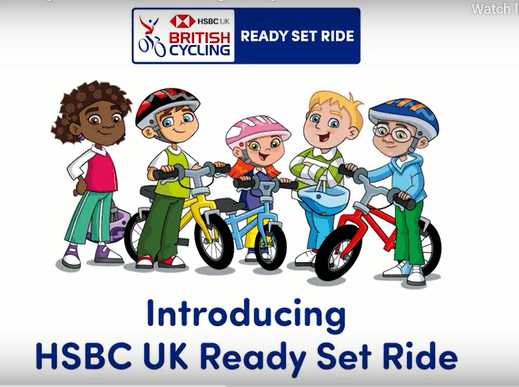 'Spreading Hope' Gallery
Look at our wonderful rainbows that have been proudly displayed in windows around Portslade and our 'Forest of Hope'
Stay Healthy Gallery
Look at all the ways we have found to stay fit and healthy.
Amazing Learning Gallery
School may be closed at the moment, but that does not mean that the pupils of Peter Gladwin School stop learning. Just have a look at all the amazing things that they have been doing at home during the last weeks. Click here for a fabulous presentation about 'Greek Clothing'.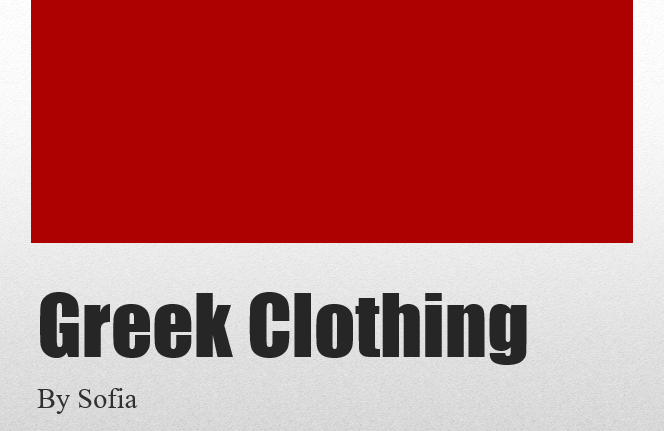 Baking Gallery
Baking has proved to be a very popular pastime whilst you have been at home. Look at all these delicious treats that have been made.
Family Gallery
Only being allowed to spend time with people in your own home has meant that we have started to spend much more time together. It is wonderful to see you participating in activities together; it looks like a lot of fun is being had.
Art and Music Gallery
What a creative bunch the families of Peter Gladwin School are, we love seeing your creative talents! Please click on the piano to listen to a wonderful piano recital from one of our Year 3 children.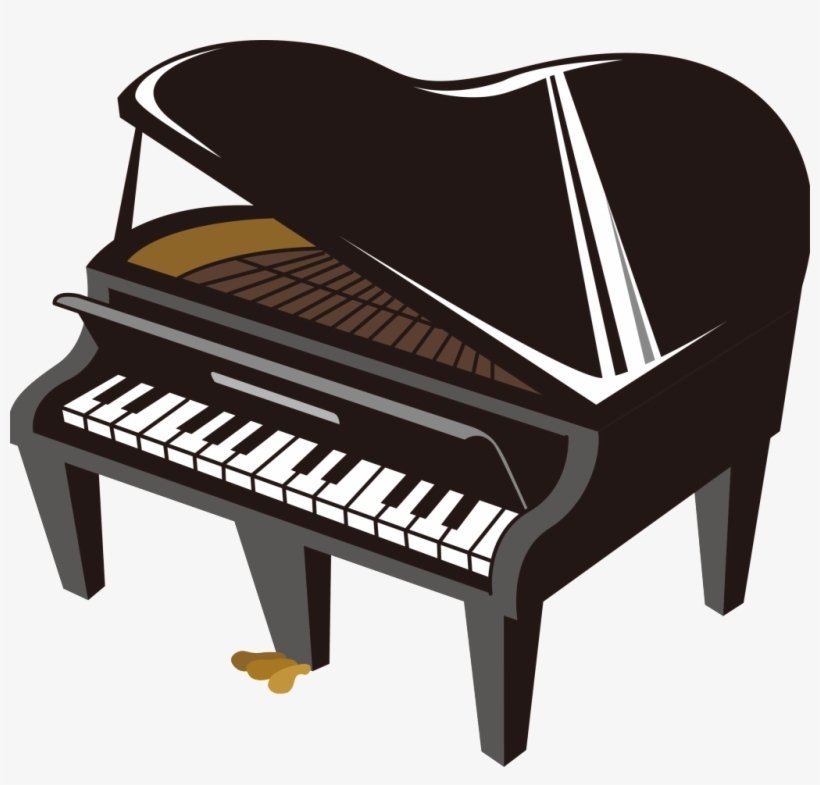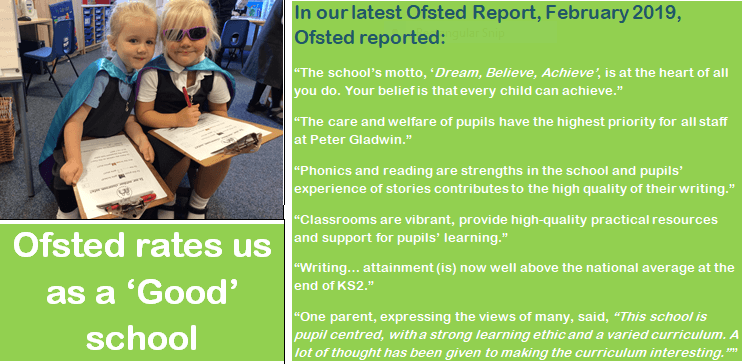 Click here to view the full Ofsted report
Welcome
An exciting journey starts here....
Creativity, nurture and excellence are at the heart of everything we do at Peter Gladwin. Children are encouraged through growth mindset, 'to be the best they can be'. The children are praised for their efforts and never giving up. We support the children in challenging themselves and taking risks through their academic learning and extra-curricular activities. We are all life-long learners, and have a love of learning. Our small, one form entry community school never stands still.
Latest Term Dates Events
Schools closed to majority of children until at least 27th April.

23

Mar

2020

12:00 am - 26 apr, 11:55 pm

As of Monday March 23rd, schools will be closed to the majority of children. They will remain open for key workers and vulnerable children as defined by the government. This will allow social distancing and hopefully reduce the spread of the virus. As a school we are responding to advice from the government and NHS and will endeavor to keep parents and carers updated regarding school closures. Thank you for your support in these unprecedented times. Stay safe and healthy.
Latest News
Please click to see the latest Football, Netball & Basketball results
Further Articles »
SUSSEX COA

ST TSA

Peter Gladwin school is a member of the Sussex Coast Teaching School Alliance (SCTSA).
Sussex Coast TSA will take a lead role in helping schools across the city and beyond to develop and improve, in particular working with schools to develop leadership, train new teachers and drive up standards.
For more information please visit the TSA website: https://sussexcoasttsa.co.uk